$16.99
AUD
$17.99
(5% off)
Category: Teen/Young Adult Fiction | Series: Morrigan Crow
Morrigan Crow and her friends have survived their first year as proud scholars of the elite Wundrous Society, helped bring down the nefarious Ghastly Market, and proven themselves loyal to Unit 919. Now Morrigan faces a new, exciting challenge: to master the mysterious Wretched Arts of the Accomplished Wundersmith, and control the power that threatens to consume her. Meanwhile, a strange and frightening illness has taken hold of Nevermoor, turning infected Wunimals into mindless, vicious Unnimals on the hunt. As victims of the Hollowpox multiply, panic spreads. There are whispers - growing louder every day - that this catastrophe can only be the work of the Wundersmith, Ezra Squall. But inside the walls of Wunsoc, everyone knows there is a new Wundersmith - one who's much closer to home. With Nevermoor in a state of fear and the truth about Morrigan threatening to get out, the city she loves becomes the most perilous place in the world. Morrigan must try to find a cure for the Hollowpox, but it will put her - and everyone in Nevermoor - in more danger than she could have imagined. ...Show more
$16.99
AUD
$17.99
(5% off)
Category: Teen/Young Adult Fiction | Series: Nevermoor | Reading Level: very good
A breathtaking, enchanting new series by debut author Jessica Townsend, about a cursed girl who escapes death and finds herself in a magical world-but is then tested beyond her wildest imagination. Having been born on Eventide, the unluckiest day for any child to be born, she is blamed for all local mi sfortunes, from hailstorms to heart attacks - and, worst of all, the curse means that Morrigan is doomed to die at midnight on her eleventh birthday. But as Morrigan awaits her fate, a strange and remarkable man named Jupiter North appears. Chased by black-smoke hounds and shadowy hunters on horseback, he whisks her away into the safety of a secret, magical city called Nevermoor. It's then that Morrigan discovers Jupiter has chosen her to contend for a place in the city's most prestigious organization: the Wundrous Society. In order to join, she must compete in four difficult and dangerous trials against hundreds of other children, each boasting an extraordinary talent that sets them apart - an extraordinary talent that Morrigan insists she does not have. To stay in the safety of Nevermoor for good, Morrigan will need to find a way to pass the tests-or she'll have to leave the city to confront her deadly fate. Perfect for fans of the Harry Potter series and Neil Gaiman, this fast-paced plot and imaginative world has a fresh new take on magic that will appeal to a new generation of readers. ...Show more
The Yield
by Tara June Winch
$31.50
AUD
$32.99
(4% off)
Category: Fiction | Reading Level: very good
Winner of the NSW Premier's Literary Awards 2020. Winner of the Christina Stead Prize for Fiction 2020. Winner of the Miles Franklin Literary Award 2020. Just tell the truth and someone will hear it eventually. The Yield in English is the reaping, the things that man can take from the land. In the langu age of the Wiradjuri yield is the things you give to, the movement, the space between things. Knowing that he will soon die, Albert 'Poppy' Gondiwindi takes pen to paper. His life has been spent on the banks of the Murrumby River at Prosperous House, on Massacre Plains. Albert is determined to pass on the language of his people and everything that was ever remembered. He finds the words on the wind. August Gondiwindi has been living on the other side of the world for ten years when she learns of her grandfather's death. She returns home for his burial, wracked with grief and burdened with all she tried to leave behind. Her homecoming is bittersweet as she confronts the love of her kin and news that Prosperous is to be repossessed by a mining company. Profoundly moving and exquisitely written, Tara June Winch's The Yield is the story of a people and a culture dispossessed. But it is as much a celebration of what was and what endures, and a powerful reclaiming of Indigenous language, storytelling and identity.   ...Show more
$17.99
AUD
$18.99
(5% off)
Category: Teen/Young Adult Fiction
In this beautiful love story from the author of "Graffiti Moon, " two teens find their way back to each other in a bookstore full of secrets and crushes, grief and hope--and letters hidden between the pages./16.
$24.99
AUD
$29.99
(16% off)
Category: Teen/Young Adult Fiction | Series: Hunger Games
Ambition will fuel him. Competition will drive him. But power has its price. It is the morning of the reaping that will kick off the tenth annual Hunger Games. In the Capitol, 18-year-old Coriolanus Snow is preparing for his one shot at glory as a mentor in the Games. The once-mighty house of Snow has f allen on hard times, its fate hanging on the slender chance that Coriolanus will be able to outcharm, outwit and outmaneuver his fellow students to mentor the winning tribute. The odds are against him. He's been given the humiliating assignment of mentoring the female tribute from District 12, the lowest of the low. Their fates are now completely intertwined — every choice Coriolanus makes could lead to favour or failure, triumph or ruin. Inside the arena, it will be a fight to the death. Outside the arena, Coriolanus starts to feel for his doomed tribute... and must weigh his need to follow the rules against his desire to survive no matter what it takes. THE BALLAD OF SONGBIRDS AND SNAKES revisits the world of Panem sixty-four years before the events of The Hunger Games, starting on the morning of the reaping of the Tenth Hunger Games. On returning to the world of The Hunger Games, Suzanne Collins said, "With this book, I wanted to explore the state of nature, who we are, and what we perceive is required for our survival. The reconstruction period ten years after the war, commonly referred to as the Dark Days - as the country of Panem struggles back to its feet - provides fertile ground for characters to grapple with these questions and thereby define their views of humanity." ...Show more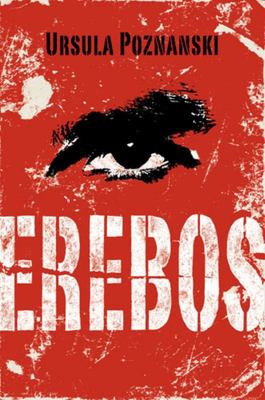 Erebos
by Ursula Poznanski
$18.99
AUD
$19.99
(5% off)
Category: Teen/Young Adult Fiction
When 16-year-old Nick receives a package containing the mysterious computer game Erebos, he wonders if it will explain the behavior of his classmates, who have been secretive lately. Players of the game must obey strict rules: always play alone, never talk about the game, and never tell anyone your nick name. Curious, Nick joins the game and quickly becomes addicted. But Erebos knows a lot about the players and begins to manipulate their lives. When it sends Nick on a deadly assignment, he refuses and is banished from the game. Now unable to play, Nick turns to a friend for help in finding out who controls the game. The two set off on a dangerous mission in which the border between reality and the virtual world begins to blur. This utterly convincing and suspenseful thriller originated in Germany, where it has become a runaway bestseller. ...Show more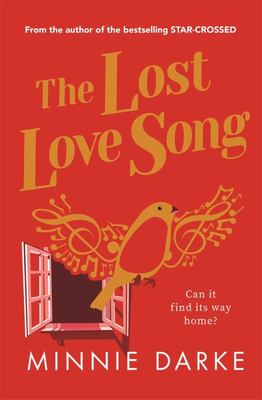 $31.50
AUD
$32.99
(4% off)
Category: Fiction
This is the story of a love song - one that began its life not with a fanfare or a crash of cymbals, but with a knock at a door . . . After seven happy years of togetherness, Arie Johnson is still pinching himself that Diana Clare - the Diana Clare - loves him as much as he loves her. For her part, Dian a - a celebrated classical pianist - is spelling out her feelings in the notes of a love song that she'll give to Arie once she returns from tour. When her song is overheard late one night in a hotel bar, the melody begins its own life-changing journey across the world. Back in Australia, Arie counts the days until Diana comes home. However, like any good love song, this story has two parts . . . PRAISE FOR STAR-CROSSED 'Will leave you with a warm glow . . . In every way a delight, Star-crossed is so much fun, this reviewer fell head over heels for it.' Herald Sun 'This is one dazzling, versatile writer, working with impeccable skill, sharp wit and frolicsome charm.' Weekend Australian 'An escapist delight . . . a light, fun read, with a creative spin on a winning rom-com formula.' Newsday   ...Show more
Legacy of War
by Wilbur Smith; David Churchill
$29.99
AUD
$39.99
(25% off)
Category: Crime Fiction
A brand-new Courtney Series adventure.  
$12.99
AUD
$17.99
(27% off)
Category: Fiction | Series: The\Seven Sisters Ser. | Reading Level: very good
From the Sunday Times No.1 Bestselling author comes the latest instalment in an epic multi-million selling series, The Seven Sisters.To the outside world, Electra D'Aplièse seems to be the woman with everything: as one of the world's top models, she is beautiful, rich and famous.Yet beneath the veneer, and fuelled by the pressure of the life she leads, Electra's already tenuous control over her state of mind has been rocked by the death of her father, Pa Salt, the elusive billionaire who adopted his six daughters from across the globe. Struggling to cope, she turns to alcohol and drugs to ease the pain, and as those around her fear for her health, Electra receives a letter from a complete stranger who claims to be her grandmother . . .In 1939, Cecily Huntley-Morgan arrives in Kenya from New York to nurse a broken heart. Staying with her godmother, a member of the infamous Happy Valley set, on the shores of beautiful Lake Naivasha, she meets Bill Forsythe, a notorious bachelor and cattle farmer with close connections to the proud Maasai tribe. When disaster strikes and war is imminent, Cecily decides she has no choice but to accept Bill's proposal. Moving up into the Wanjohi Valley, and with Bill away, Cecily finds herself isolated and alone. Until she discovers a new-born baby abandoned in the woods next to her farmhouse . . .The Sun Sister is the sixth breathtaking instalment in Lucinda Riley's multi-million selling epic series, The Seven Sisters.'Heart-wrenching, uplifting and utterly enthralling. The Seven Sisters series is Lucinda Riley at the top of her game: a magical storyteller who creates characters we fall in love with and who stay with us long after we finish reading. Dazzlingly good.' Lucy Foley, bestselling author of The Hunting Party ...Show more
$18.99
AUD
$19.99
(5% off)
Category: Romantic Fiction | Series: Bridgertons Ser.
From New York Times bestselling author Julia Quinn comes the first novel in the beloved Regency-set world of her charming, powerful Bridgerton family, now a series created by Shonda Rhimes for Netflix. In the ballrooms and drawing rooms of Regency London, rules abound. From their earliest days, childre n of aristocrats learn how to address an earl and curtsey before a prince--while other dictates of the ton are unspoken yet universally understood. A proper duke should be imperious and aloof. A young, marriageable lady should be amiable...but not too amiable. Daphne Bridgerton has always failed at the latter. The fourth of eight siblings in her close-knit family, she has formed friendships with the most eligible young men in London. Everyone likes Daphne for her kindness and wit. But no one truly desires her. She is simply too deuced honestfor that, too unwilling to play the romantic games that captivate gentlemen. Amiability is not a characteristic shared by Simon Basset, Duke of Hastings. Recently returned to England from abroad, he intends to shun both marriage and society--just as his callous father shunned Simon throughout his painful childhood. Yet an encounter with his best friend's sister offers another option. If Daphne agrees to a fake courtship, Simon can deter the mamas who parade their daughters before him. Daphne, meanwhile, will see her prospects and her reputation soar. The plan works like a charm--at first. But amid the glittering, gossipy, cut-throat world of London's elite, there is only one certainty: love ignores every rule...   ...Show more
$24.99
AUD
$32.99
(24% off)
Category: Crime Fiction | Reading Level: very good
The compelling new novel from Jane Harper, the New York Times bestselling author of The Dry. Kieran Elliott's life changed forever on the day a reckless mistake led to devastating consequences.The guilt that still haunts him resurfaces during a visit with his young family to the small coastal town he on ce called home. Kieran's parents are struggling in a community which is bound, for better or worse, to the sea, that is both a lifeline and a threat. Between them all is his absent brother, Finn. When a body is discovered on the beach, long-held secrets threaten to emerge. A sunken wreck, a missing girl, and questions that have never washed away... ...Show more
$31.50
AUD
$32.99
(4% off)
Category: Fiction
The bestselling author of Boy Swallows Universe, Trent Dalton, returns with All Our Shimmering Skies - a glorious novel destined to become another Australian classic. Darwin, 1942, and as Japanese bombs rain overhead, motherless Molly Hook, the gravedigger's daughter, turns once again to the sky for gui dance. She carries a stone heart inside a duffel bag next to the map that leads to Longcoat Bob, the deep country sorcerer who put a curse on her family. By her side are the most unlikely travelling companions: Greta, a razor-tongued actress and Yukio, a fallen Japanese fighter pilot. 'Run, Molly, run,' says the daytime sky. Run to the vine forests. Run to northern Australia's wild and magical monsoon lands. Run to friendship. Run to love. Run. Because the graverobber's coming, Molly, and the night-time sky is coming with him. So run, Molly, run. All Our Shimmering Skies is a story about gifts that fall from the sky, curses we dig from the earth and the secrets we bury inside ourselves. It is an odyssey of true love and grave danger; of darkness and light; of bones and blue skies. A buoyant, beautiful and magical novel abrim with warmth, wit and wonder, a love letter to Australia and the art of looking up.     ...Show more