$16.99
AUD
$17.99
(5% off)
Category: Teen/Young Adult Fiction | Series: Morrigan Crow
Morrigan Crow and her friends have survived their first year as proud scholars of the elite Wundrous Society, helped bring down the nefarious Ghastly Market, and proven themselves loyal to Unit 919. Now Morrigan faces a new, exciting challenge: to master the mysterious Wretched Arts of the Accomplished Wundersmith, and control the power that threatens to consume her. Meanwhile, a strange and frightening illness has taken hold of Nevermoor, turning infected Wunimals into mindless, vicious Unnimals on the hunt. As victims of the Hollowpox multiply, panic spreads. There are whispers - growing louder every day - that this catastrophe can only be the work of the Wundersmith, Ezra Squall. But inside the walls of Wunsoc, everyone knows there is a new Wundersmith - one who's much closer to home. With Nevermoor in a state of fear and the truth about Morrigan threatening to get out, the city she loves becomes the most perilous place in the world. Morrigan must try to find a cure for the Hollowpox, but it will put her - and everyone in Nevermoor - in more danger than she could have imagined. ...Show more
$16.99
AUD
$17.99
(5% off)
Category: Teen/Young Adult Fiction | Series: Nevermoor | Reading Level: very good
A breathtaking, enchanting new series by debut author Jessica Townsend, about a cursed girl who escapes death and finds herself in a magical world-but is then tested beyond her wildest imagination. Having been born on Eventide, the unluckiest day for any child to be born, she is blamed for all local mi sfortunes, from hailstorms to heart attacks - and, worst of all, the curse means that Morrigan is doomed to die at midnight on her eleventh birthday. But as Morrigan awaits her fate, a strange and remarkable man named Jupiter North appears. Chased by black-smoke hounds and shadowy hunters on horseback, he whisks her away into the safety of a secret, magical city called Nevermoor. It's then that Morrigan discovers Jupiter has chosen her to contend for a place in the city's most prestigious organization: the Wundrous Society. In order to join, she must compete in four difficult and dangerous trials against hundreds of other children, each boasting an extraordinary talent that sets them apart - an extraordinary talent that Morrigan insists she does not have. To stay in the safety of Nevermoor for good, Morrigan will need to find a way to pass the tests-or she'll have to leave the city to confront her deadly fate. Perfect for fans of the Harry Potter series and Neil Gaiman, this fast-paced plot and imaginative world has a fresh new take on magic that will appeal to a new generation of readers. ...Show more
$24.99
AUD
$29.99
(16% off)
Category: Teen/Young Adult Fiction | Series: Hunger Games
Ambition will fuel him. Competition will drive him. But power has its price. It is the morning of the reaping that will kick off the tenth annual Hunger Games. In the Capitol, 18-year-old Coriolanus Snow is preparing for his one shot at glory as a mentor in the Games. The once-mighty house of Snow has f allen on hard times, its fate hanging on the slender chance that Coriolanus will be able to outcharm, outwit and outmaneuver his fellow students to mentor the winning tribute. The odds are against him. He's been given the humiliating assignment of mentoring the female tribute from District 12, the lowest of the low. Their fates are now completely intertwined — every choice Coriolanus makes could lead to favour or failure, triumph or ruin. Inside the arena, it will be a fight to the death. Outside the arena, Coriolanus starts to feel for his doomed tribute... and must weigh his need to follow the rules against his desire to survive no matter what it takes. THE BALLAD OF SONGBIRDS AND SNAKES revisits the world of Panem sixty-four years before the events of The Hunger Games, starting on the morning of the reaping of the Tenth Hunger Games. On returning to the world of The Hunger Games, Suzanne Collins said, "With this book, I wanted to explore the state of nature, who we are, and what we perceive is required for our survival. The reconstruction period ten years after the war, commonly referred to as the Dark Days - as the country of Panem struggles back to its feet - provides fertile ground for characters to grapple with these questions and thereby define their views of humanity." ...Show more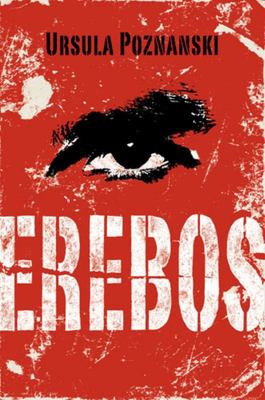 Erebos
by Ursula Poznanski
$18.99
AUD
$19.99
(5% off)
Category: Teen/Young Adult Fiction
When 16-year-old Nick receives a package containing the mysterious computer game Erebos, he wonders if it will explain the behavior of his classmates, who have been secretive lately. Players of the game must obey strict rules: always play alone, never talk about the game, and never tell anyone your nick name. Curious, Nick joins the game and quickly becomes addicted. But Erebos knows a lot about the players and begins to manipulate their lives. When it sends Nick on a deadly assignment, he refuses and is banished from the game. Now unable to play, Nick turns to a friend for help in finding out who controls the game. The two set off on a dangerous mission in which the border between reality and the virtual world begins to blur. This utterly convincing and suspenseful thriller originated in Germany, where it has become a runaway bestseller. ...Show more
$17.99
AUD
$18.99
(5% off)
Category: Teen/Young Adult Fiction
In this beautiful love story from the author of "Graffiti Moon, " two teens find their way back to each other in a bookstore full of secrets and crushes, grief and hope--and letters hidden between the pages./16.
$14.99
AUD
$15.99
(6% off)
Category: Teen/Young Adult Fiction | Series: Rise of the Mythix
Some heroes are legends. Some legends are real. The tyrant known as the Soul Collector hunts down anything that is beautiful, unusual or unique. Kelly Swift is trying hard to be an average teenager, to fit in. But every day her powers are growing: she can run faster than the wind, she can hear people's thoughts, she is not normal. When her mother is taken by the Soul Collector, Kelly can't linger in the shadows any longer. But who is she really? Can she be the one in the prophecy? Is she...the Golden Unicorn? The Golden Unicorn, the Minotaur and the Griffin - Only these three united to a common purpose can fell him who seeks to triumph over all... ...Show more
$16.99
AUD
$17.99
(5% off)
Category: Teen/Young Adult Fiction | Series: Supernatural Investigations
Amari Peters has never stopped believing her missing older brother, Quinton, is alive. Not even when the police told her otherwise, or when she got in trouble for standing up to bullies who said he was gone for good. So when she discovers a ticking briefcase in his closet containing a nomination for a summer tryout at the Bureau of Supernatural Affairs, she's certain the secretive organisation holds the key to locating Quinton – if only she can wrap her head around the idea of magicians, fairies, aliens, and other supernatural creatures all being real. Now she must compete for a spot against kids who've known about magic their whole lives. No matter how hard she tries, Amari can't seem to escape their intense scrutiny and doubt – especially once her own supernaturally enhanced talent is deemed 'illegal'. With an evil magician threatening the supernatural world, and her own classmates thinking she's an enemy, Amari has never felt more alone. But if she doesn't stick it out and pass the tryouts, she may never find out what happened to Quinton ... Harry Potter meets Men in Black in this exhilarating debut middle-grade fantasy, the first in a trilogy filled with #blackgirlmagic. Perfect for fans of Tristan Strong Punches a Hole in the Sky, the Percy Jackson series and Nevermoor. ...Show more
Lore
by Alexandra Bracken
$18.99
AUD
$19.99
(5% off)
Category: Teen/Young Adult Fiction
From the #1 New York Times best-selling author of The Darkest Minds comes a sweepingly ambitious, high-octane tale of power, destiny, love and redemption. HER NAME WILL BE LEGEND Every seven years, the Agon begins. As punishment for a past rebellion, nine Greek gods are forced to walk the earth as morta ls, hunted by the descendants of ancient bloodlines, all eager to kill a god and seize their divine power and immortality. Long ago, Lore Perseous fled that brutal world in the wake of her family's sadistic murder by a rival line, turning her back on the hunt's promises of eternal glory. For years she's pushed away any thought of revenge against the man--now a god--responsible for their deaths. Yet as the next hunt dawns over New York City, two participants seek out her help: Castor, a childhood friend of Lore believed long dead, and a gravely wounded Athena, among the last of the original gods. The goddess offers an alliance against their mutual enemy and, at last, a way for Lore to leave the Agon behind forever. But Lore's decision to bind her fate to Athena's and rejoin the hunt will come at a deadly cost--and still may not be enough to stop the rise of a new god with the power to bring humanity to its knees. ...Show more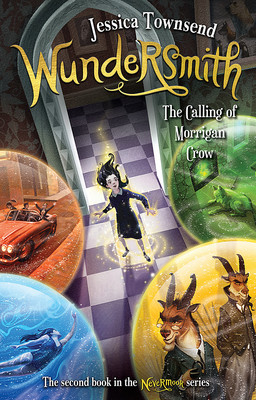 $16.99
AUD
$17.99
(5% off)
Category: Teen/Young Adult Fiction | Series: Nevermoor | Reading Level: near fine
Morrigan Crow's adventures in the magical world of Nevermoor continue . . . The most anticipated sequel of the year - a treat for all fans of magic and 'wunder'. A stunningly designed package - with silver foil, hidden artwork under the jacket and beautifully designed interiors - a perfect gift for all young readers. 'An extraordinary story full of magics great and small' Kiran Millwood Hargrave, author of THE GIRL OF INK AND STARS Imagination, discovery and friendship await Morrigan Crow when she escapes her deadly curse and joins the Wundrous Society. It promises her protection and belonging for life - but then Morrigan doesn't receive the welcome she hoped for... Morrigan is a much-feared Wundersmith. So, instead of the Society helping Morrigan to embrace her power, she is only taught that all Wundersmiths are evil and she must suppress her mysterious ability at all costs. To make things worse, Nevermoor is quickly turning from a place of safety into one of danger. Society members are going missing, someone is blackmailing Morrigan's new friends, turning them against her. And Ezra Squall, the evillest man who ever lived, is determined to lure Morrigan from the Society by promising to reveal the true nature of the Wunder that calls to her, which is becoming ever harder to resist... Has Morrigan's dream of escaping her cursed life ended before it truly began? Perfect for fans of the Harry Potter series and His Dark Materials, this series takes readers into an extraordinary world, setting hope and imagination alive. NEVERMOOR - WINNER OF THE WATERSTONES CHILDREN'S BOOK PRIZE 2018 YOUNGER FICTION CATEGORY. ...Show more
$14.99
AUD
$15.99
(6% off)
Category: Teen/Young Adult Fiction | Series: Rise of the Mythix
What happens when three ordinary teenagers discover they are destined to be … the Unicorn, the Minotaur, the Griffin? The minotaur will be recognised by his strength. Kelly doesn't believe in ancient prophecies. Then again, up until recently, she also didn't believe a horn could grow out of her forehead . Now the Collector is holding her mother hostage, and if Kelly wants to rescue her she needs to learn how to wield all the powers of the Unicorn. She also needs some help. She needs to find... the Minotaur. Minh knows something epic is going on. For the last year, he has been getting stronger and stronger. He can pull a plough as well as any horse. He can lift cars. But he has no idea that this is just the beginning... Kelly and Minh will need to help each other if they are to have any hope of bringing down the Collector and rescuing the people they love. ...Show more
$4.99
AUD
Category: Teen/Young Adult Fiction | Series: Skulduggery Pleasant
Three ancient gods are freed from their prison with only one desire: to destroy the planet and everyone on it. To save us all, Skulduggery Pleasant and Valkyrie Cain must go undercover in a Dublin school. Skulduggery has to blend in with the teaching staff, while Valkyrie has to pass for an ordinary sch oolgirl. Above all else, no matter what happens, they both must act completely and utterly normal. We are so dead.   ...Show more
$18.99
AUD
$19.99
(5% off)
Category: Teen/Young Adult Fiction | Series: The\Iron Fey: Evenfall Ser.
The first novel in an epic new chapter of the Iron Fey series from New York Times bestseller, Julie Kagawa. 'You may have heard of me...' Robin Goodfellow. Puck. Prankster, joker, raven, fool... King Oberon's right-hand jester from A Midsummer Night's Dream. The legends are many, but the truth will now be known as never before, as Puck finally tells his own story and faces a threat unlike any before. A threat that brings him face-to-face with a new enemy...himself. With the Iron Queen Meghan Chase and her prince consort, Puck's longtime rival Ash, and allies old and new by his side, Puck begins a fantastical and dangerous adventure not to be missed or forgotten. Evenfall is coming, and with it a reckoning that even their combined powers and wits may not vanquish, as a shadow falls over the lands of Faery and the world slips into chaos. Readers LOVE Julie Kagawa 'Wow, what a ride!' 'Gripping and unforgettable' 'I absolutely loved it!' 'A captivating read full of intriguing characters and plot twists' 'An amazing world to get lost in. Amazing writing and fabulous characters. Can't wait to get stuck into the next book' 'I am totally hooked' 'God, I pretty much devoured this book.' 'This book was outstanding... I was totally enthralled.' 'I never wanted to leave the beautiful world Julie Kagawa painted.'   ...Show more