$29.99
AUD
$39.99
(25% off)
Category: Crime Fiction
A brand-new Courtney Series adventure. The war is over, Hitler is dead - and yet his evil legacy lives on. Saffron Courtney and her beloved husband Gerhard only just survived the brutal conflict, but Gerhard's Nazi-supporting brother, Konrad, is still free and determined to regain power. As a dangerous game of cat-and-mouse develops, a plot against the couple begins to stir. One that will have ramifications throughout Europe. . .Further afield in Kenya, the last outcrop of the colonial empire is feeling the stirrings of rebellion. As the situation becomes violent, and the Courtney family home is under threat, Leon Courtney finds himself caught between two powerful sides - and a battle for the freedom of a country.Legacy of War is a nail-biting story of courage, bravery, rebellion and war from the master of adventure fiction.   ...Show more
$34.99
AUD
$39.99
(12% off)
Category: Crime Fiction | Series: Jack West, Jr Ser.
AN INCREDIBLE VICTORY BUT AT A TERRIBLE PRICE... Against all the odds, Jack West Jr found the Three Secret Cities but at a heartbreaking cost. His beloved daughter Lily, it appeared, was slaughtered by Sphinx in a cruel ancient ritual. TO THE MOUNTAINS AND THE FALL!  With his rivals far ahead of him, Ja ck must now get to one of the five iron mountains-two of which have never been found-and perform a mysterious feat known only as 'The Fall'. Although what is this object on the moon that is connected to it? A NEW PLAYER ARRIVES Amid all this, Jack will discover that a new player has entered the race, a general so feared by the four legendary kingdoms they had him locked away in their deepest dungeon. Only now this general has escaped and he has a horrifying plan of his own...     ...Show more
$24.99
AUD
$32.99
(24% off)
Category: Crime Fiction | Reading Level: very good
The compelling new novel from Jane Harper, the New York Times bestselling author of The Dry. Kieran Elliott's life changed forever on the day a reckless mistake led to devastating consequences.The guilt that still haunts him resurfaces during a visit with his young family to the small coastal town he on ce called home. Kieran's parents are struggling in a community which is bound, for better or worse, to the sea, that is both a lifeline and a threat. Between them all is his absent brother, Finn. When a body is discovered on the beach, long-held secrets threaten to emerge. A sunken wreck, a missing girl, and questions that have never washed away... ...Show more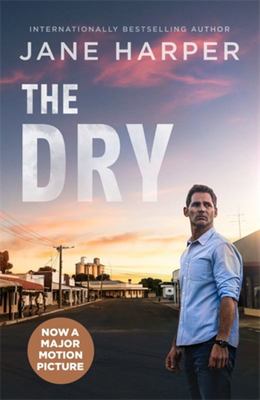 $18.99
AUD
$19.99
(5% off)
Category: Crime Fiction
NOW A MAJOR MOTION PICTURE STARRING ERIC BANA AS AARON FALK. WHO REALLY KILLED THE HADLER FAMILY? It hasn't rained in Kiewarra for two years. Tensions in the farming community become unbearable when three members of the Hadler family are discovered shot to death on their property. Everyone assumes Luke Hadler committed suicide after slaughtering his wife and six-year-old son. Federal Police investigator Aaron Falk returns to his hometown for the funerals and is unwillingly drawn into the investigation. As suspicion spreads through the town, Falk is forced to confront the community that rejected him twenty years earlier. Because Falk and his childhood friend Luke Hadler shared a secret, one which Luke's death threatens to unearth ... ...Show more
$29.99
AUD
$32.99
(9% off)
Category: Crime Fiction
Not all killers can be tamed... the thrilling second book in the Sunday Times bestselling Detective Jack Warr crime series.   Wild mustangs are difficult to rope, their lead stallion wary and protective of his herd. To capture that special stallion takes time. He is separated, roped, and lead back to th e ranch. Once tamed, he is sent back into the wild. And before long, he will lead the entire herd back to the ranch. He is given the name 'Judas Horse'.When Detective Jack Warr identifies an informer, the terrified man begins to give details of a massive robbery planned by a team of unscrupulous and dangerous men.These men have already orchestrated many audacious robberies, leaving terrified victims in their wake. And they have already killed to get what they want.Detective Jack Warr and his team must use their informant as a 'Judas Horse' to draw in the unsuspecting robbers, so that they go ahead with the planned robbery. However, one false move, and more blood will be spilled . . .   ...Show more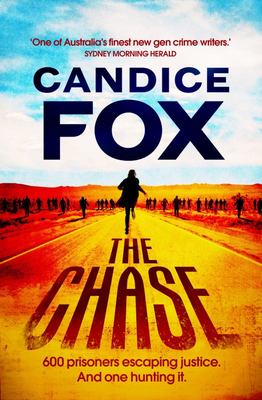 $29.99
AUD
$32.99
(9% off)
Category: Crime Fiction
  We cannot recommend this book highly enough - it has everything - plot, pacing, characters, edge of your seat writing. Candice Fox has been described by the Sydney Morning Herald as 'one of Australia's finest new gen crime writers' and her latest novel is another thrilling ride, as a mass prison bre akout lets loose 650 of the country's most dangerous prisoners.  Are you listening, Warden?' 'What do you want?' 'I want you to let them out.' 'Which inmates are we talking about?' 'All of them.' When 650 of the world's most violent human beings pour out from Pronghorn Correctional Facility into the Nevada Desert, the biggest manhunt in US history begins. But for John Kradle, this is his one chance to prove his innocence, twenty-six years after the murder of his wife and child. He just needs to stay one step ahead of the teams of law enforcement officers he knows will be chasing the escapees down. Death Row Supervisor turned fugitive-hunter Celine Osbourne is single-minded in her mission to catch Kradle. She has very personal reasons for hating him - and she knows exactly where he's heading . . .   ...Show more
$34.99
AUD
$39.99
(12% off)
Category: Crime Fiction | Series: William Warwick Novels Ser.
Turn a Blind Eye is the third instalment in the gripping story of Detective Inspector William Warwick, by the master storyteller and Sunday Times number one bestselling author of the Clifton Chronicles. William Warwick, now a Detective Inspector, is tasked with a dangerous new line of work, to go underc over and expose crime of another kind: corruption at the heart of the Metropolitan Police Force. His team is focused on following Detective Jerry Summers, a young officer whose lifestyle appears to exceed his income. But as a personal relationship develops with a member of William's team, it threatens to compromise the whole investigation. Meanwhile, a notorious drug baron goes on trial, with the prosecution case led by William's father and sister. And William's wife Beth, now a mother to twins, renews an old acquaintance who appears to have turned over a new leaf, or has she? As the undercover officers start to draw the threads together, William realizes that the corruption may go deeper still, and more of his colleagues than he first thought might be willing to turn a blind eye. 'Peerless master of the page-turner' - Daily Mail   ...Show more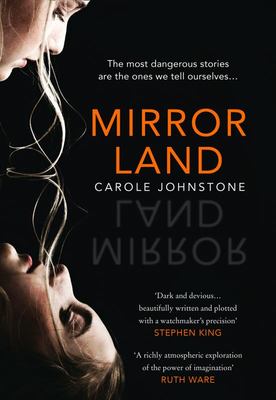 $28.50
AUD
$29.99
(4% off)
Category: Crime Fiction
'Dark and devious…beautifully written and plotted with a watchmaker's precision' STEPHEN KING 'A dark, twisty and richly atmospheric exploration of the power of imagination' RUTH WARE 'Atmospheric, tightly plotted and utterly gripping' SARAH PINBOROUGH The most dangerous stories are the ones we tell our selves… No. 36 Westeryk Road: an imposing flat-stone house on the outskirts of Edinburgh. A place of curving shadows and crumbling grandeur. But it's what lies under the house that is extraordinary – Mirrorland. A vivid make-believe world that twin sisters Cat and El created as children. A place of escape, but from what? Now in her thirties, Cat has turned her back on her past. But when she receives news that one sunny morning, El left harbour in her sailboat and never came back, she is forced to return to Westeryk Road; to re-enter a forgotten world of lies, betrayal and danger. Because El had a plan. She's left behind a treasure hunt that will unearth long-buried secrets. And to discover the truth, Cat must first confront the reality of her childhood – a childhood that wasn't nearly as idyllic as she remembers… 'The love child of Gillian Flynn and Stephen King. In Mirrorland nothing is as it appears and the kaleidoscope twists and turns will have you frantically turning the pages until you reach the gasp-out-loud ending' GREER HENDRICKS, bestselling co-author of The Wife Between Us READERS ARE FALLING IN LOVE WITH MIRRORLAND… 'Dark, dazzling, full of surprises and perfectly executed' Sheri K 'An adult fairy tale, a domestic noir and a heartbreaker, all in one' Rebecca W 'Creepy as hell and absolutely brilliant' Vikkie W 'Poignant and compelling… What an imagination to have crafted such a story' Carol C 'A beautifully written story that holds you enthralled from first page to last' Sarah M 'This is a book that will keep you awake all night' Maria P 'Hugely compelling…I found the entire book officially unputdownable!' Alexandra G   ...Show more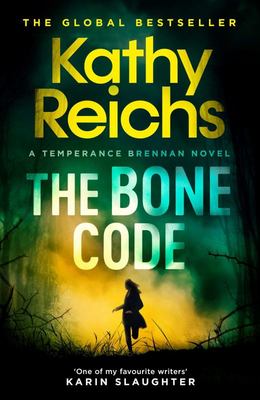 $29.99
AUD
$32.99
(9% off)
Category: Crime Fiction | Series: A\Temperance Brennan Novel Ser.
A storm has hit South Carolina, dredging up crimes of the past. On the way to Isle of Palms, a barrier island off the South Carolina coast, forensic anthropologist Temperance Brennan receives a call from the Charleston coroner. During the storm, a medical waste container has washed up on the beach. Ins ide are two decomposed bodies wrapped in plastic sheeting and bound with electrical wire. Chillingly, Tempe recognizes many details as identical to those of an unsolved case she handled in Quebec fifteen years earlier. With a growing sense of foreboding, she flies to Montreal to gather evidence and convince her boss Pierre LaManch to reopen the cold case. She also seeks the advice - and comfort - of her longtime beau Andrew Ryan. Meanwhile, a storm of a different type gathers force in South Carolina. The citizens of Charleston are struck by a bacterium that, at its worst, can eat human flesh. Thousands panic and test themselves for a rare genetic mutation that may have rendered them vulnerable. Shockingly, Tempe eventually discovers that not only are the victims in both grisly murder cases related, but that the murders and the disease outbreak also have a common cause...     ...Show more
The Hunted
by Gabriel Bergmoser
$9.99
AUD
Category: Crime Fiction
Nowhere to run, nowhere to hide - an electrifying, heartpounding, truly unputdownable thriller - a bestselling debut from talented newcomer, Gabriel Bergmoser. 'A truly terrifying, breathlessly exciting novel. It gut punches you in the first few pages and doesn't let you recover until the final, thrill ing climax. An extraordinary book.' M W Craven 'An original and high-octane read, it makes Deliverance look like Picnic at Hanging Rock.' The Times/Sunday Times Crime Club Frank is a service station owner on a little-used highway who just wants a quiet life. His granddaughter has been sent to stay with him to fix her attitude, but they don't talk a lot. When a badly injured young woman arrives at Frank's service station with several cars in pursuit, Frank and a handful of unsuspecting customers are thrust into a life-or-death standoff.But who are this group of men and women who will go to any lengths for revenge? And what do they want? Other than no survivors ...? A ferociously fast-paced, filmic, visceral, tense and utterly electric novel, unlike anything you've read before. Set on a lonely, deserted highway, deep in the Australian badlands, The Hunted is white-knuckle suspense matched to the fast-paced adrenaline of a Jack Reacher novel and the creeping menace of Wake in Fright. This is unmissable reading. 'This slice of outback noir is .... at once exhilarating, gleefully vicious and totally, race-to-the-finish-line unputdownable' Observer 'An audacious walk on the wildest side of outback noir ... a vivid thriller.' Sydney Morning Herald 'A perfectly paced, thrilling read with an unrelenting sense of dread and menace ...building suspense at every turn of the page. Crime and thriller readers will love this savage Rottweiler of a novel that will clamp its jaws around their throat and shake them to the end.' Bookseller+Publisher 'Tough, violent, suspenseful and peopled with great characters,The Hunted could well be the Australian thriller of the year. This is Jack Reacher for adults.' Canberra Weekly   ...Show more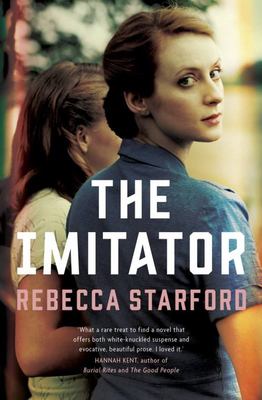 $28.50
AUD
$29.99
(4% off)
Category: Crime Fiction
A page-turning World War Two spy thriller, based on true events.   'The Imitator gripped me to the end: I devoured it … What a rare treat to find a novel that offers both white-knuckled suspense and evocative, beautiful prose. I loved it.' - Hannah Kent, author of Burial Rites and The Good People'We tra de in secrets here, Evelyn. There's no shame in having a few of your own. Our only concern is for who might discover them.'Out of place at boarding school, scholarship girl Evelyn Varley realises that the only way for her to fit in is to be like everyone else. She hides her true self and what she really thinks behind the manners and attitudes of those around her. By the time she graduates from Oxford University in 1939, ambitious and brilliant Evelyn has perfected her performance.War is looming. Evelyn soon finds herself recruited to MI5, and the elite counterintelligence department of Bennett White, the enigmatic spy-runner. Recognising Evelyn's mercurial potential, White schools her in observation and subterfuge and assigns her the dangerous task of infiltrating an underground group of Nazi sympathisers working to form an alliance with Germany.But befriending people to betray them isn't easy, no matter how dark their intent. Evelyn is drawn deeper into a duplicity of her own making, where truth and lies intertwine, and her increasing distrust of everyone, including herself, begins to test her better judgement. When a close friend becomes dangerously ensnared in her mission, Evelyn's loyalty is pushed to breaking point, forcing her to make an impossible decision.A powerfully insightful and luminous portrait of courage and loyalty, and the sacrifices made in their name. ...Show more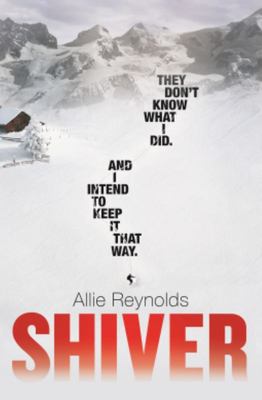 Shiver
by Allie Reynolds
$29.99
AUD
$32.99
(9% off)
Category: Crime Fiction
They don't know what I did. And I intend to keep it that way. How far would you go to win? Hyper-competitive people, mind games and a dangerous natural environment combine to make the must-read thriller of the year. Fans of Lucy Foley and Lisa Jewell will be gripped by spectacular debut novel Shiver. When Milla is invited to a reunion in the French Alps resort that saw the peak of her snowboarding career, she drops everything to go. While she would rather forget the events of that winter, the invitation comes from Curtis, the one person she can't seem to let go. The five friends haven't seen each other for ten years, since the disappearance of the beautiful and enigmatic Saskia. But when an icebreaker game turns menacing, they realise they don't know who has really gathered them there and how far they will go to find the truth. In a deserted lodge high up a mountain, the secrets of the past are about to come to light. ...Show more