$34.99
AUD
$45.00
(22% off)
Category: Younger Readers
A mythical monster, a kingdom in peril, an adventure that will test two children's bravery to the limit. Discover a brilliantly original fairy tale about the power of hope and friendship to triumph against all odds, from one of the world's best storytellers. The kingdom of Cornucopia was once the happie st in the world. It had plenty of gold, a king with the finest moustaches you could possibly imagine, and butchers, bakers and cheesemongers whose exquisite foods made a person dance with delight when they ate them. Everything was perfect – except for the misty Marshlands to the north which, according to legend, were home to the monstrous Ickabog. Anyone sensible knew that the Ickabog was just a myth, to scare children into behaving. But the funny thing about myths is that sometimes they take on a life of their own. Could a myth unseat a beloved king? Could a myth bring a once happy country to its knees? Could a myth thrust two children into an adventure they didn't ask for and never expected? If you're feeling brave, step into the pages of this book to find out… A beautiful hardback edition, perfect for sharing and gift-giving. Brought to life with full-colour illustrations by the young winners of The Ickabog competition.   ...Show more
$5.75
AUD
$5.99
(4% off)
Category: Children
Have fun with Bluey and Bingo and their friends. There are loads of games to play, stickers to place and much more! A fun-filled sticker activity book for kids of all ages. Bluey has been a phenomenal success since airing on ABC KIDS in October 2018, amassing legions of dedicated fans and hugely popular ranges of books, toys, clothes, games and more. It holds the coveted position of being the most watched program ever on ABC iView, with over 260 million plays for Series One, and is the winner of an International Emmy for Most Outstanding Children's Programme.   ...Show more
$15.99
AUD
$16.99
(5% off)
Category: Picture Books
Bluey wants to play Mum School instead of having her bath. But will the kids listen to her? A gorgeous hardback book for kids of all ages. Bluey has been a phenomenal success since airing on ABC KIDS in October 2018, amassing legions of dedicated fans and hugely popular ranges of books, toys, clothes, g ames and more. It holds the coveted position of being the most watched program ever on ABC iView, with over 260 million plays for Series One, and is the winner of an International Emmy for Most Outstanding Children's Programme.   ...Show more
$14.25
AUD
$14.99
(4% off)
Category: Younger Readers | Series: The Treehouse
Andy and Terry have added 13 new levels to their treehouse and now it's even more out of this world than before! There's a soap bubble blaster, a GRABINATOR (it can grab anything from anywhere at any time), a time-wasting level, a toilet paper factory (because you can never have too much toilet paper), a room full of mechanical grandparents, a super long legs level, an extraterrestrial observation centre and the best bookshop-in-a-treehouse-in-a-tree-in-a-forest-in-a-book in the whole world! Well, what are you waiting for? Come on up! ...Show more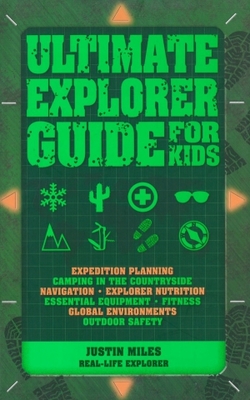 $4.99
AUD
$19.95
(74% off)
Category: Children's Reference
Not only will this title help you explore the world's toughest environments but the reader will also find great advice on exploring their own back yard! Learn how to plan your expedition, camp in the countryside, survive in the wild and even useful information on what you can find in your garden, all fr om full-time and professional explorer Justin Miles. ...Show more
$16.99
AUD
$17.99
(5% off)
Category: Picture Books
Billy Bunny REALLY doesn't want to go to bed. He's NOT tired! Not even a little bit. It may be bedtime, but Billy is NOT going quietly... See if Billy wins the bedtime battle in this hilarious sequel to Stupid Carrots, written by (a quite tired) David Campbell.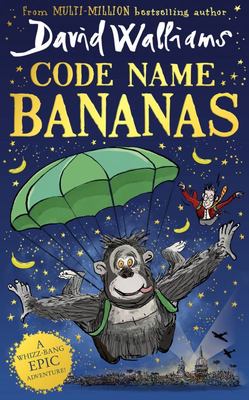 $21.99
AUD
$22.99
(4% off)
Category: Younger Readers
1940. Britain is at war with Nazi Germany. Eleven-year-old Eric spends his days at the place that makes him most happy: London Zoo. And there's one animal in particular he loves: Gertrude the gorilla. With bombs falling all over London, Eric must rescue Gertrude. Together with his Uncle Sid, a keeper at the zoo, the three go on the run. But while hiding out at the seaside they uncover a top-secret Nazi plot… Join David Walliams on this action-packed, laugh-out-loud adventure for all the family! ...Show more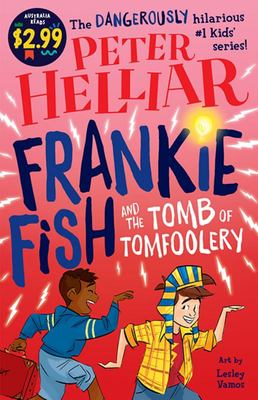 $2.99
AUD
Category: Younger Readers | Series: Frankie Fish Ser.
Frankie Fish is back in a very special mini adventure for Australia Reads! When Frankie and Drew get in an argument about how ancient Egyptians really walked, there's only one way to set the record straight: a quick time-travel adventure! But what happens when Frankie and Drew's precious Sonic Suitcase ends up buried inside a booby-trap-ridden pyramid? There's only one way to get it back - by going inside and hoping they can make it out again ... It's a DANGEROUSLY EXCITING special adventure to celebrate Australia Reads, from favourite comedian and beloved children's author Peter Helliar!   ...Show more
$2.99
AUD
Category: Younger Readers
The annual Pharos Trainee Spy Games competition is being held at Alexandria and Kensy and Max can't wait to participate - and win! The challenges include an obstacle course, driving races, extreme parkour, coding and the big one - a treasure hunt, full of danger and intrigue. The prizes for the games ar e legendary, and with only one champion, the twins are forced to go head to head. When the stakes are raised with news of a saboteur in their midst, Kensy and Max must put all their spy skills to the test. Who is the double agent? And which of the trainee spies has what it takes to emerge victorious? A special Kensy and Max story for Australia Reads. ...Show more
$15.99
AUD
$16.99
(5% off)
Category: Children | Series: Bluey
Bluey loves to play Use the magnets to create games for Bluey, Bingo and their friends in the backyard, the forest and more. A fun-filled magnet book for kids of all ages. Blueyhas been a phenomenal success since airing on ABC KIDS in October 2018, amassing legions of dedicated fans and hugely popula r ranges of books, toys, clothes, games and more. It holds the coveted position of being the most watched program ever on ABC iView, with over 260 million plays for Series One, and is the winner of an International Emmy for Most Outstanding Children's Programme.   ...Show more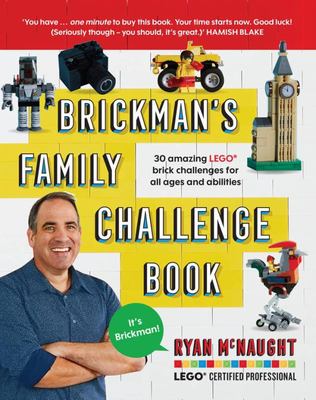 $29.99
AUD
$35.00
(14% off)
Category: Children
Lego building challenges for all ages and levels by the star judge of the smash hit TV show LEGO® Masters. Challenge each member of your household to a building competition that is the brainchild of Brickman himself, star judge of the smash hit TV show LEGO® Masters Australia and a LEGO Certified Profes sional. Each of the 30 challenges can be attempted at beginner, intermediate and advanced levels. So whether you're 5 or 105, an infrequent brick builder or a huge LEGO fan, this book will get you off your screen and get your creative juices flowing with even the most basic LEGO collection.Including:- Maze runner: build a maze with obstacles and design themes- Model mashup: roll a die to determine which hybrid model you need to build in under 2 hours-a Supersonic Banana Plane, anyone?- Self-portrait: one of the hardest things to build with LEGO is curves, but Brickman helps you crack the techniques for building a recognisable 3D portrait of yourself.Packed with pro tips and suggestions on how to take your builds to the next level, as well as a 'know your bricks' glossary, this book will turn you into a Master LEGO Builder in no time.Are you up for the challenge?   ...Show more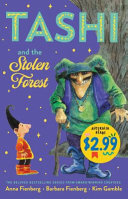 $2.99
AUD
Category: Younger Readers
In this Australia Reads exclusive story, can Tashi use Much-to-Learn's spell to outsmart the Wicked Baron and stop the old forest from disappearing?