$34.99
AUD
$45.00
(22% off)
Category: Younger Readers
A mythical monster, a kingdom in peril, an adventure that will test two children's bravery to the limit. Discover a brilliantly original fairy tale about the power of hope and friendship to triumph against all odds, from one of the world's best storytellers. The kingdom of Cornucopia was once the happie st in the world. It had plenty of gold, a king with the finest moustaches you could possibly imagine, and butchers, bakers and cheesemongers whose exquisite foods made a person dance with delight when they ate them. Everything was perfect – except for the misty Marshlands to the north which, according to legend, were home to the monstrous Ickabog. Anyone sensible knew that the Ickabog was just a myth, to scare children into behaving. But the funny thing about myths is that sometimes they take on a life of their own. Could a myth unseat a beloved king? Could a myth bring a once happy country to its knees? Could a myth thrust two children into an adventure they didn't ask for and never expected? If you're feeling brave, step into the pages of this book to find out… A beautiful hardback edition, perfect for sharing and gift-giving. Brought to life with full-colour illustrations by the young winners of The Ickabog competition.   ...Show more
$14.25
AUD
$14.99
(4% off)
Category: Younger Readers | Series: The Treehouse
Andy and Terry have added 13 new levels to their treehouse and now it's even more out of this world than before! There's a soap bubble blaster, a GRABINATOR (it can grab anything from anywhere at any time), a time-wasting level, a toilet paper factory (because you can never have too much toilet paper), a room full of mechanical grandparents, a super long legs level, an extraterrestrial observation centre and the best bookshop-in-a-treehouse-in-a-tree-in-a-forest-in-a-book in the whole world! Well, what are you waiting for? Come on up! ...Show more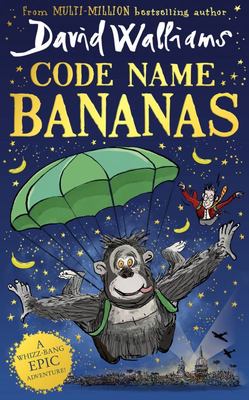 $21.99
AUD
$22.99
(4% off)
Category: Younger Readers
1940. Britain is at war with Nazi Germany. Eleven-year-old Eric spends his days at the place that makes him most happy: London Zoo. And there's one animal in particular he loves: Gertrude the gorilla. With bombs falling all over London, Eric must rescue Gertrude. Together with his Uncle Sid, a keeper at the zoo, the three go on the run. But while hiding out at the seaside they uncover a top-secret Nazi plot… Join David Walliams on this action-packed, laugh-out-loud adventure for all the family! ...Show more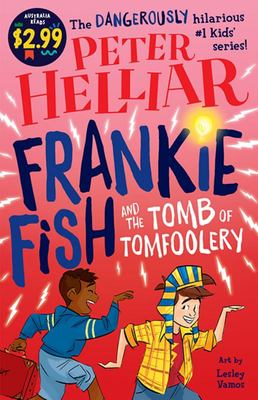 $2.99
AUD
Category: Younger Readers | Series: Frankie Fish Ser.
Frankie Fish is back in a very special mini adventure for Australia Reads! When Frankie and Drew get in an argument about how ancient Egyptians really walked, there's only one way to set the record straight: a quick time-travel adventure! But what happens when Frankie and Drew's precious Sonic Suitcase ends up buried inside a booby-trap-ridden pyramid? There's only one way to get it back - by going inside and hoping they can make it out again ... It's a DANGEROUSLY EXCITING special adventure to celebrate Australia Reads, from favourite comedian and beloved children's author Peter Helliar!   ...Show more
$2.99
AUD
Category: Younger Readers
The annual Pharos Trainee Spy Games competition is being held at Alexandria and Kensy and Max can't wait to participate - and win! The challenges include an obstacle course, driving races, extreme parkour, coding and the big one - a treasure hunt, full of danger and intrigue. The prizes for the games ar e legendary, and with only one champion, the twins are forced to go head to head. When the stakes are raised with news of a saboteur in their midst, Kensy and Max must put all their spy skills to the test. Who is the double agent? And which of the trainee spies has what it takes to emerge victorious? A special Kensy and Max story for Australia Reads. ...Show more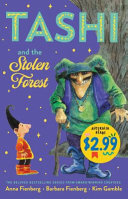 $2.99
AUD
Category: Younger Readers
In this Australia Reads exclusive story, can Tashi use Much-to-Learn's spell to outsmart the Wicked Baron and stop the old forest from disappearing?  
$16.99
AUD
$17.99
(5% off)
Category: Younger Readers | Series: Dog Man
A brand-new graphic novel series by Dav Pilkey, the internationally bestselling author and illustrator of the DOG MAN and CAPTAIN UNDERPANTS series. Welcome to the Cat Kid Comic Club, where Li'l Petey (LP), Flippy, and Molly introduce twenty-one rambunctious, funny, and talented baby frogs to the art of comic making. As the story unwinds with mishaps and hilarity, readers get to see the progress, mistakes, and improvements that come with practice and persistence. Squid Kid and Katydid, Baby Frog Squad, Gorilla Cheese Sandwich, and Birds Flowers Tree: A Haiku Photo Comic are just some of the mini-comics that are included as stories-within-the-story, each done in a different style, utilizing humour and drama, prose and poetry, illustrated in different media including acrylics, pastels, coloured pencils, felt-tip markers, clay, hand-made cardboard sculptures, photographs, pipe cleaners, construction paper collages, and cookies. Readers of all ages will be inspired to dream up their own stories and unleash their own creativity as they dive into this pioneering graphic novel adventure from Dav Pilkey and his heartfelt, humorous, and amazing cast of characters in the Cat Kid Comic Club. ...Show more
$8.55
AUD
$8.99
(4% off)
Category: Younger Readers | Series: School of Monsters
Some kids are good and some are not... Some look the same, like Deb and Dot! Deb and Dot are twins and complete opposites. Deb is friendly and everyone likes her - but Dot doesn't quite know how to play nicely with the other monsters! Can Teacher Ted help the twins out with a plan? Welcome to the Sc hool of Monsters: the funniest, silliest and most accessible series for first readers! Start by reading only the last word on every line and work your way up to reading the whole story. With tumbling rhymes and an infectious sense of humour, the weird and wonderful students at the School of Monsters are guaranteed to spark a love of reading!   ...Show more
$8.55
AUD
$8.99
(4% off)
Category: Younger Readers | Series: School of Monsters
Sam makes a mess when he eats jam. Can he fix it? Yes, he can! Hairy Sam just can't help himself. He LOVES bread and jam! But what happens when he gets sticky jam all over the school and the other monsters? He'll have to figure out a way to save the day... Welcome to the School of Monsters: the funniest , silliest and most accessible series for first readers!   Start by reading only the last word on every line and work your way up to reading the whole story. With tumbling rhymes and an infectious sense of humour, the weird and wonderful students at the School of Monsters are guaranteed to spark a love of reading!     ...Show more
$8.55
AUD
$8.99
(4% off)
Category: Younger Readers | Series: School of Monsters
You shouldn't bring a pet to school. But Mary's pet is super cool! You're not supposed to bring your pet to the School of Monsters if you haven't fed them yet. But Mary LOVES her little pet! Surely it will be OK to sneak him inside her hat just for the morning... Welcome to the School of Monsters: the f unniest, silliest and most accessible series for first readers!   Start by reading only the last word on every line and work your way up to reading the whole story. With tumbling rhymes and an infectious sense of humour, the weird and wonderful students at the School of Monsters are guaranteed to spark a love of reading!     ...Show more
$8.55
AUD
$8.99
(4% off)
Category: Younger Readers | Series: School of Monsters
Today it's sports day in the sun. But do you think that Pete can run?  Ever since Pete tripped over his long legs and enormous feet, he refuses to run races with the other monsters. But what happens when Jamie Lee gets stuck in the mud down the well? It will take a special someone to help rescue her! We lcome to the School of Monsters: the funniest, silliest and most accessible series for first readers!   Start by reading only the last word on every line and work your way up to reading the whole story. With tumbling rhymes and an infectious sense of humour, the weird and wonderful students at the School of Monsters are guaranteed to spark a love of reading!     ...Show more
$14.25
AUD
$14.99
(4% off)
Category: Younger Readers
   Adventure awaits! From the imagination of Rowley Jefferson comes an adventure of epic proportions. Join Roland and his best friend, Garg the Barbarian, as they leave the safety of their village and embark on a quest to save Roland's mom from the White Warlock. Will our heroes survive? Find out in Row ley Jefferson's Awesome Friendly Adventure! ...Show more