$6.99
AUD
Category: Humour
The story of how Ballina's famous Big Prawn, opened in 1990, fell into neglect and was 'born again' on the site of Bunnigs new store in 2013.
$29.99
AUD
$32.99
(9% off)
Category: Humour
From the heart of the Western Queensland Channel Country, Australia's oldest and favourite newspaper details our country's very rocky start to a new decade that was supposed to be one of great optimism and innovation. 2020 was meant to be our year of healing. A time to tend to the wounds of a country t orn asunder by a decade of divisive political and media debates. A lack of confidence in the international sporting arena. A 24-hour news cycle that has destroyed the pub test.We thought all of the uncertainty was behind us. The federal election delivered us Scotty from Marketing. The Quiet Australian spoke up. Gay marriage? Yep. Climate change? Let's wait and see what happens. Smudge and Warner had served their time and, together as a nation, it was time to rebuild.But fate had other plans, starting with the worst bushfires in human memory. While large swathes of the country burned, our politicians were either on holidays or giving their mates grants to build indoor pools in blue-ribbon seats. Surely, it couldn't get worse. 'ken oath it could. Mother nature arrived as COVID-19, and told us all to go to our rooms.   ...Show more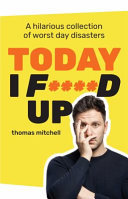 $23.99
AUD
$24.99
(4% off)
Category: Humour
A toe curling, laugh out loud collection of worst day disasters.   I'd always rolled my eyes when people describe things as 'happening in slow motion'. Surely everything happens in regular time and it's only when you replay it in your head that it seems to slow down?But as the car lurched forward and I found myself sailing through the back of the garage, I finally understood what they meant.   When a trip to meet his new girlfriend's grandparents ends in disaster (think a crashed ute, an angry wasp and a cranky farmer with a shotgun), Thomas Mitchell knows one thing for sure: bad days make for great stories.   While we might not like to admit it, we can't help but find a sneaky pleasure in other people's misfortune. It's the reason fail compilations rack up millions of views on YouTube or television shows like Funniest Home Videos exist at all.   Deep down we're addicted to the downfall of our fellow humans, and if there was ever a point in history when we needed a laugh, it's now.   Today I F***D Up is a collection of tall tales but true that are equal parts hilarious and horrifying; a timely reminder that no matter how terrible things get, they could always be worse. So much worse.   ...Show more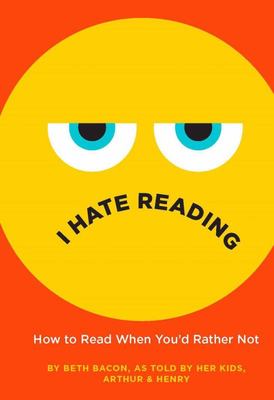 $18.99
AUD
$19.99
(5% off)
Category: Humour | Reading Level: near fine
A colourful, bold and cheeky love song to the joys of books, for the most reluctant of readers. OK. So we all know reading is hard. And boring. Want to know how to get out of it? If someone's nagging you to open a book, grab this one! Inside you'll find perfect tips on how to fool people into thinking y ou're reading. You may even find yourself turning the pages after all... ...Show more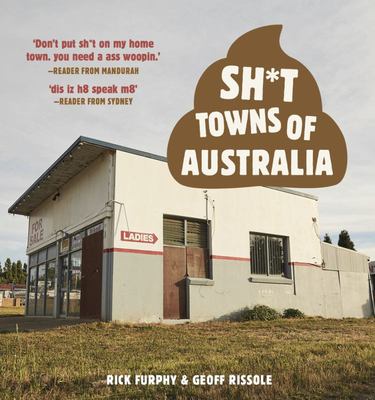 $18.99
AUD
$19.99
(5% off)
Category: Humour
The hilarious guide to the shittest towns in Australia.
$18.99
AUD
$19.99
(5% off)
Category: Humour
Find the Farter is a fun book for children on who was the one amongst them who farted! There are 12 sound bites on different locations from being on the Bus, to going to the zoo, all filled with funny illustrations and you have to guess who did that !! Age groups from 2+ years, this funny quirky book wi ll entertain children for hours trying to figure out who was the farter and how to identify the right person. ...Show more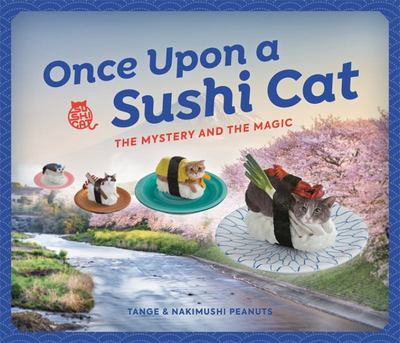 $18.99
AUD
$19.99
(5% off)
Category: Humour
If you are new to the wild, wonderful world of sushi cats (or, Neko-Sushi), we're happy to formally introduce you to these magical creatures. The brainchild of a Japanese company, sushi cats are an extremely unusual life-form consisting of a cat on top of a portion of sushi rice. But make no mistake, th ese sushi cats are not for eating. As the story goes, the history of sushi cats is nothing more than the history of mankind itself and they have been known to influence humans since the beginning of time. In this all at once odd, charming, and delightful picture book for all ages, Once Upon a Sushi Cat takes you on a journey through an imaginary history describing where sushi cats come from (Sushi Cat Island, of course), and how they've travelled around the world on their flying plates spreading joy. Although we've gathered a little information from various researchers and witnesses, their existence is shrouded in mystery and sightings remain rare. Featuring 40+ full-colour photos that are both strange and hilarious, a captivating story, and cheeky captions throughout, prepare to be blown away by these fantastic felines. ...Show more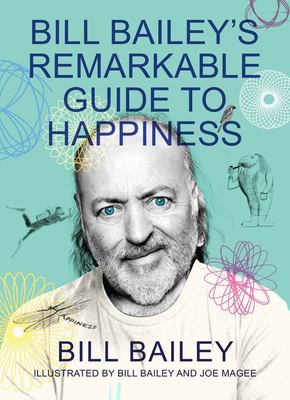 $32.99
AUD
$35.00
(5% off)
Category: Humour
In Bill Bailey's Remarkable Guide to Happiness, Bill explores the nature of happiness and ways to be, well, happy. Being Bill Bailey however, he does so in his own, remarkable, Bill Bailey way. From paddle-boarding down the Thames in a Santa hat, to wild swimming in a glacial river, Bill considers the e xhilaration of the outdoors, as well as the quieter pleasures of clearing out your moth-eaten grey t-shirts. He attempts to see beyond the mumbo-jumbo of the wellness industry and aims for the heart of real joy and contentment - and how we can all achieve it. This collection of funny, meditative and thoughtful essays seeks out simplicity and clarity as a corrective to the endless background noise of anxiety-inducing news chatter. Whether it's whooping aloud while cycling through a pine forest, putting pen to paper, or immersing yourself in music, Bill's guide to happiness is an antidote to the frenetic whirl of modern life. Fully illustrated with drawings by Bill himself, this is a wonderful gift of a book for anyone who needs a slice of comfort. ...Show more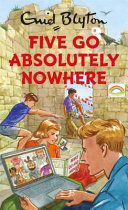 $18.99
AUD
$19.99
(5% off)
Category: Humour
'Ah! This is the dream!' says Julian one morning. 'With good old British common sense and community spirit like this, there's no reason that we couldn't exist on the island like this for the rest of our days!' What could possibly go wrong . . .? Anne has gathered Julian, Dick, George and, of course, T immy, together for a last nostalgic jaunt in the countryside together before grown-up responsibilities take the four cousins off in different directions. It's only natural that they find their way onto Kirrin Island for a look around, as this might be the last time they're here together as a group. They are planning just to spend the night there and come home the next day, perhaps with a little exploring in the dungeon for old time's sake. But that night they hear the country has gone into lockdown. They are not allowed to leave. With their usual resourcefulness, they are determined to make the best of it, and remain cheerful and healthy. As Anne keeps saying: They're lucky, really, to have all this countryside and fresh air at their disposal!   ...Show more
$28.50
AUD
$29.99
(4% off)
Category: Humour
Men to Avoid in Art and Life pairs classical fine art with modern captions that epitomize the spirit of mansplaining. This hilarious book perfectly captures those relatable moments when a man explains to a woman a subject about which he knows considerably less than she does. Situations include men sha ring keen insight on the female anatomy, an eloquent defense of catcalling, or offering sage advice about horseback riding to the woman who owns the horse. - These less qualified men of antiquity dish out mediocrity as if it's pure genius - For the women who have endured overbearing men over the centuries- Written with hilariously painful accuracy "Now, when you're riding a horse, you need to make sure to keep a good grip on the reins." "These are my horses." Through cringe-induced empathy, this timeless gift book of shared experiences unites women across history in one of the most powerful forms of resistance: laughter. - Started as a Twitter thread and quickly gained widespread popularity. - A great pick for a birthday or Galentine gift for a friend who needs a funny pick-me-up- Makes a perfect gift for women and feminists with a wry sense of humor, millennials, anyone who loves memes and Internet humor, as well as history and art buffs.- Add it to the shelf with books like Men Explain Things to Me by Rebecca Solnit, Milk and Vine: Inspirational Quotes from Classic Vines by Emily Beck, and Awards For Good Boys: Tales Of Dating, Double Standards, And Doom by Shelby Lorman. ...Show more
$28.50
AUD
$29.99
(4% off)
Category: Humour | Reading Level: 4 Non Fiction
Rollicking and informative, Reprehensible: Polite Histories of Bad Behaviour is your guide through some of the most shameful behaviour indulged in by humanity's most celebrated figures, as told by Mikey Robins, one of Australia's most beloved comedians. It is often said that we live in era of constant o utrage, but we are definitely not the inventors of outrageousness. Let's be honest, human beings have always been appalling. Not everyone and not all the time, but our history is littered with those whose work and deeds have rendered them . . . reprehensible. Sometimes it's our most esteemed luminaries who behave the worst. In Reprehensible: Polite Histories of Bad Behaviour, Mikey Robins holds the mirror up to everyone, from Popes to politicians, from certified artistic geniuses to scientific and mathematical minds without peer - few emerge without blush or blemish. For instance, what are we to make of Catherine the Great's extensive collection of pornographic furniture, Hans Christian Anderson's too-much-information diary and Karl Marx's epic pub crawls? Or hall-of-fame huckster William McCloundy, who in 1901 actually 'sold' the Brooklyn Bridge to an unsuspecting tourist, and the Pharaoh who covered his slaves in honey to keep flies off his meal? Did you know about the royal ticklers of the Romanov court, and the bizarre coronation rituals of early Welsh kings? (Let's just say that eating a white horse wasn't the weirdest part of the ceremony.) And who else but Mikey could uncover the story of Chrysippus, the Stoic philosopher who laughed himself to death at the sight of a drunk donkey? So sit back and rest your conscience: there will be a host of scoundrels, bounders and reprobates, tales of lust and power aplenty, as we indulge in that sweet spot where history meets outrage, with just a bit of old-school TMZ thrown in for good measure.   ...Show more
$28.50
AUD
$29.99
(4% off)
Category: Humour
Allie Brosh, the "gut-bustingly funny" (NPR), award-winning, and #1 New York Times bestselling author of Hyperbole and a Half, shares a new collection of autobiographical and illustrated essays. A Touchstone book. Touchstone has a great book for every reader.