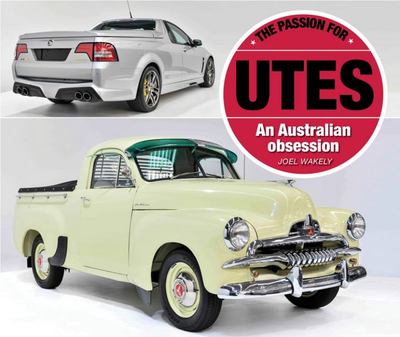 $14.99
AUD
$49.99
(70% off)
Category: Transport
To complement his fully illustrated history of utes in Australia, Joel Wakely has gathered together dozens of fascinating stories about many of the models that various Australian manufacturers (and indeed some overseas ones too) have produced since the early 20th century. Joel tells the whole story of u tes in Australia, from the first home-constructed vehicles in the 1910s and 20s, to Fords first true ute in the 1930s, the first all-Australian (Holden) ute in the early 1950s, and the highlights of several more decades of ute development. With contributions from dozens of ute enthusiasts about their myriad cars plus hundreds of photographs, many never seen in print before, this is a ute book like no other, a book from the heart that goes deep into the passion that utes engender. ...Show more
$28.50
AUD
$29.99
(4% off)
Category: Transport
$9.99
AUD
$34.95
(71% off)
Category: Transport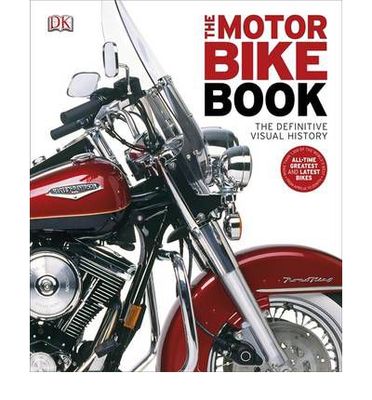 $29.99
AUD
$44.95
(33% off)
Category: Transport | Series: Definitive Visual Histories
An action-packed ride through the history of the motorbike, this book is all about the men, machines and landmark technology behind the most iconic bikes from ACE to Zundapp. Featuring over 1,000 of the latest and greatest motorbikes in the world this is an amazing visual guide tracing their evolution f rom the 1910s right up to the superbikes of today. All about the grit and the glory, this book takes a truly international view from Italy's Ducati to Japan's Suzuki and tells you just how famous marques like Honda and Harley-Davidson became household names. Plus, go on a virtual tour inside the engines of some of these legendary bikes to see just what powers their performance. If you're born to be wild then this book is the ultimate ride for you. ...Show more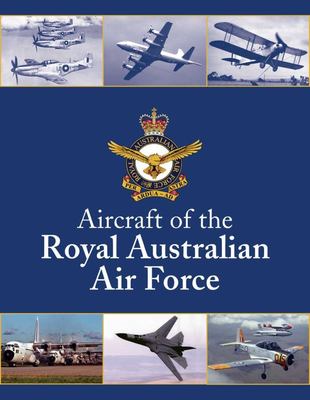 $47.50
AUD
$49.99
(4% off)
Category: Transport
Aircraft of The Royal Australian Air Force tells the story of the RAAF's first one hundred years by describing the acquisition, operation, and service record of the multitude of aircraft types flown by the RAAF. The 176 aircraft types include the flimsy wood and canvas aircraft typical of World War I, t hrough the technological advances during and after World War II, to modern fifth-generation, complex aircraft like the F-35 Lightning II. Even before its formation Sir Richard Williams, the Father of the RAAF, had decided to employ an alpha-numeric numbering system to identify and account for each aircraft in service. This system started with A1, A2, A3 etc as each type of aircraft came into service. Each individual aircraft within each series was identified as A1-1, A1-2 and so on and the aircraft serial became known colloquially as the 'A-number'. With some exceptions over the century since the A-number system started, aircraft entered RAAF service in broadly the sequence of the A-numbers, and so this book is intended to assist in charting the 100-year history of the RAAF by listing aircraft operated in A-number sequence, rather than by listing them by role (such as Fighter, Bomber, Maritime, Trainer, Transport etc) or alphabetically by name or by manufacturer. The inclusion of a comprehensive Index and the Quick Reference Guide to aircraft by role is intended to facilitate the location of the entry for any specific type of aircraft for those who may not already know its A-number.  Aircraft of The Royal Australian Air Force is a must have for all those who have served in the RAAF, those with a passion for military aviation and aircraft in general, and the broader members of the public wishing to gain an appreciation of the Royal Australian Air Force in its centenary year. ...Show more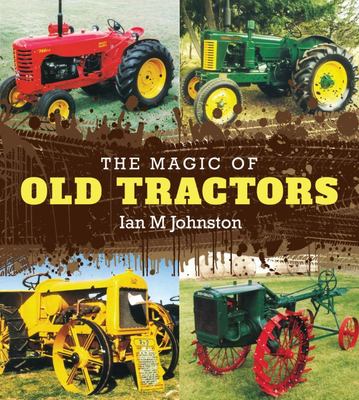 $23.99
AUD
$24.99
(4% off)
Category: Transport
What is it about old tractors that is so fascinatingand entrancing The sounds and smells ofthese old relics The hunt to find the rarest ofmodels Or simply the memories such machinesevoke The Magic of Old Tractors exploresthis intriguing world and is essential readingfor anyone with a passion for classic tractors.Renowned international expert and selfconfessedtractorphile Ian M Johnston invitesyou to become acquainted with the nostalgicworld of spanners, grease and exhaust smoke,and to experience the wonderful world of oldtractors. ...Show more
$18.99
AUD
$19.99
(5% off)
Category: Transport | Series: My Cool Ser.
Motorcycle riders today have an increasingly sophisticated and more specialised range of bikes to choose from but interest in classic bikes has also influenced the design of these new machines. Looking back across the 100 years or so of the motorcycle, my cool motorcycle features over 60 stylish bikes o f all shapes and sizes along with a cross-section of passionate owners and their personal stories. Many of these iconic bikes have been customised with unique styling and the high-quality, stylish photography illustrates a plethora of bike detailing covering signage, gauges, dials and bike typography. The book also includes details of extraordinary intercontinental journeys, bike culture, early examples of powered bicycles used in the First World War through sidecars for carrying the family to cutting edge, 21st century design capable of speeds over 150mph, bike collectors, iconic legends of motorcycle racing, and a look at different uses for motorcycles. ...Show more

$18.99
AUD
$19.99
(5% off)
Category: Transport
Cycling is more popular than ever before: it's healthy, it's cheap and it's better for the environment. People are dusting off their bicycles both for convenience and exercise, or investing in new models. But what do you do if things go wrong with your bike? Most bike problems don't require a visit to a specialist - you can fix it yourself with the right set of a spanners and a little know-how. The Bike Repair Book is your one-stop shop for fixing all bike-related issues, from punctured tyres, brake and gear problems, to broken chains. Illustrated with clear graphics and step-by-step instructions, you'll save money and time by repairing your bicycle yourself. ...Show more
$29.99
AUD
$44.95
(33% off)
Category: Transport | Series: Definitive Visual Histories
This book stylishly shows you everything you might want to know about the history of the automobile. With stunning visual images and over 2,000 cars featured, the evolution of the car is tracked from decade to decade and across international borders, from India's Ambassador to Italy's Alfa Romeo. This e dition updated with cars from 2012-2014. ...Show more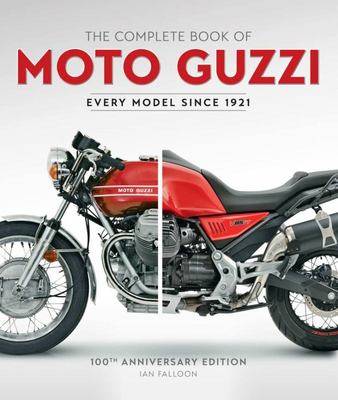 $85.99
AUD
$89.99
(4% off)
Category: Transport | Series: Complete Book Ser.
The Complete Book of Moto Guzzi covers 100 years of motorcycle production from the famed Italian manufacturer. Written by Italian motorcycle expert Ian Falloon, this is the most thorough reference to cover these legendary motorcycles.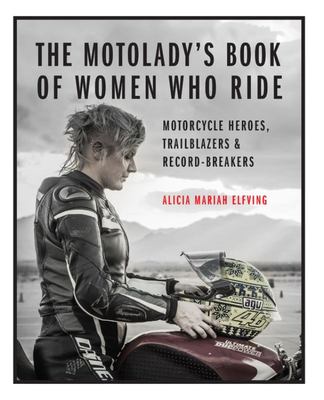 $42.99
AUD
$45.00
(4% off)
Category: Transport
Alicia Mariah Elfving, founder of TheMotoLady.com and the Women's Motorcycle Show, dishes profiles of more than 70 women past and present who ride and wrench as well as anyone, and in the process have proven every bit as indispensable to maintaining and growing a positive motorcycling culture. Written a nd curated by Alicia Mariah Elfving, founder of TheMotoLady.com and the Women's Motorcycle Show, and arguably the most notable advocate for women in the motorcycling hobby, The MotoLadys Book of Women Who Ride subverts all the tired women-and-motorcycle tropes, offering the true stories of the women past and present who ride and wrench as well as anyone, proving every bit as indispensable to maintaining and growing a positive motorcycling culture. Historically, depictions of women in motorcycle culture tend to objectify-from the outlaw motorcycle club "biker babe" to cheesecake photography to posturing celebrities with motorcycles as props. The truth is much different. From the early days of motorcycle culture more than 100 years ago, women have played a central role in making the motorcycle a legitimate form of transportation, recreation, and motorsport. Elfving presents more than 70 figures in the motorcycle world, from the Americas to Europe and even the Middle East and South Asia-stunt riders, racers, builders, customizers, organizers, and more. Elfving links today's women motorcyclists with those of the past and illustrates the freedom represented by two wheels, and how motorcycles allow women to transcend cultural expectations confidently. You'll meet riders such as: • Sofi Tsingos, who raises money for charities by building and auctioning motorcycles. • Safety ambassador Brittney Morrow, who found her calling after surviving a high-speed crash with no gear. • The Van Buren sisters, who in 1916 were among the first motorcyclists to ride coast to coast and the first women to ride to the summit of Pikes Peak. • African American Bessie Stringfield, who made eight solo cross-country trips during the 1930s and 1940s. Overwhelmingly positive, Elfving instills confidence and can-do rather than providing an echo chamber of common complaints among women in motorcycling. In addition, The MotoLadys Book of Women Who Ride is illustrated throughout with contemporary and historical photos of the author's subjects, comprising a beautiful as well as inspiring package. ...Show more