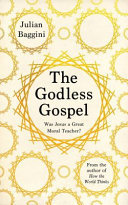 $28.50
AUD
$29.99
(4% off)
Category: Religion
Do Jesus's teachings add up to a coherent moral system, still relevant today? From the Sunday Times bestselling author of How the World Thinks.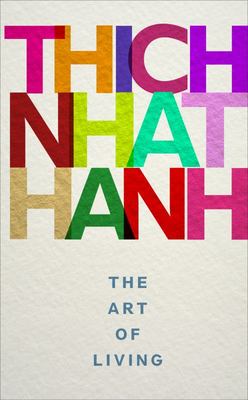 $28.50
AUD
$29.99
(4% off)
Category: Religion
Thich Nhat Hanh is the subject of the major documentary Walk With Me narrated by Benedict CumberbatchMaster the art of living from one of the world?s most revered spiritual leaders.Thich Nhat Hanh, the world?s most renowned Zen master, turns his mindful attention to the most important subject of all - t he art of living. The bestselling author of The Miracle of Mindfulnesspresents, for the first time, seven transformative meditations that open up new perspectives on our lives, our relationships and our interconnectedness with the world around us. He reveals an art of living in mindfulness that helps us answer life's deepest questions, experience the happiness and freedom we desire and face ageing and dying with curiosity and joy instead of fear.Stimulating and inspiring, this book teaches us the importance of looking inside ourselves and developing compassion, before we can turn to our relationships at home and in the wider world. Full of remarkable stories from Thich Nhat Hanh?s own experiences and mindful practices for engaging with life, this will be a book that will help us generate happiness, understanding and love so we can live deeply in each moment of our life, right where we are. ...Show more
$12.35
AUD
$12.99
(4% off)
Category: Religion
The Thomas Nelson KJV Thinline Bible, featuring the timeless beauty of the trustworthy King James translation, is lightweight and convenient--ideal for everyday use. Striking the perfect balance between portability and readability, the KJV Thinline Bible fits easily in purses, backpacks, or glove compar tments. Wherever you're going, the KJV Thinline Bible is built to travel with you. This easy-to-carry Bible comes with features that will enhance your reading experience, including beautifully-designed covers, an all-new typesetting in the elegant and readable Thomas Nelson KJV font, double ribbon markers, and the words of Christ in red. Invite your eyes to linger and engage God's Word with new, easy-to-read Comfort Print® KJV Bibles from Thomas Nelson. Blending modern technology with old-world craftsmanship, Comfort Print® KJV Bibles are designed with exclusive fonts, reflecting the beautiful and timeless character of the King James translation, to enhance your scripture reading experience. Features Include: Exclusive KJV Comfort Print® Words of Christ in red Full-color maps Easy-to-read, 9.3-point type Double ribbon markers Gilded page edges ...Show more
$16.95
AUD
$17.95
(5% off)
Category: Religion
"'Oh How adorable I didn't know you had a cat ' she exclaimed.I am always surprised how many people make this observation. Why should His Holiness not have a cat?'If only she could speak, ' continued the actress. 'I'm sure she'd have such wisdom to share.'And so the seed was planted . . .I began to thin k that perhaps the time had come for me to write a book of my own--a book that would convey some of the wisdom I've learned sitting not at the feet of the Dalai Lama but even closer, on his lap. A book that would tell my own tale . . . how I was rescued from a fate too grisly to contemplate to become the constant companion of a man who is not only one of the world's greatest spiritual leaders and a Nobel Peace Prize Laureate but also a dab hand with a can opener." Starving and pitiful, a mud-smeared kitten is rescued from the slums of New Delhi and transported to a life she could have never imagined. In a beautiful sanctuary overlooking the snow-capped Himalayas, she begins her new life as the Dalai Lama's cat.Warmhearted, irreverent, and wise, this cat of many names opens a window to the inner sanctum of life in Dharamsala. A tiny spy observing the constant flow of private meetings between His Holiness and everyone from Hollywood celebrities to philanthropists to self-help authors, the Dalai Lama's cat provides us with insights on how to find happiness and meaning in a busy, materialistic world. Her story will put a smile on the face of anyone who has been blessed by the kneading paws and bountiful purring of a cat. ...Show more
$34.99
AUD
$36.99
(5% off)
Category: Religion | Series: Core Teachings of Dalai Lama Ser.
Exploring the esoteric subject of Dzogchen, His Holiness offers insights into one of Buddhism's most profound systems of meditation. He discusses both the philosophic foundations and the practices of this system--taking into account the approaches of various schools and teachers.   To these teachings, His Holiness brings all those qualities which are so uniquely his--the accumulated knowledge of years of study, his curiosity, humor, and compassion, and his seemingly infinite subtlety of mind. Paying tribute to the uniqueness of Dzogchen, His Holiness sets it within the wider spectrum of Tibetan Buddhism as a whole. He explains the essence of Dzogchen practice and addresses subjects such as why it is called "the pinnacle of all vehicles," what its special features are, and the crucial principles of the other Buddhist paths that a Dzogchen practitioner should know. ...Show more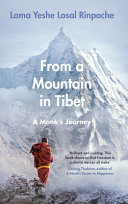 $32.99
AUD
$35.00
(5% off)
Category: Religion
Lama Yeshe didn't see a car until he was fifteen years old. In his quiet village, he and other children ran through fields with yaks and mastiffs. The rhythm of life was anchored by the pastoral cycles. The arrival of Chinese army cars in 1959 changed everything. In the wake of the deadly Tibetan Uprisi ng, he escaped to India through the Himalayas as a refugee. One of only 13 survivors out of 300 travellers, he spent the next few years in America, experiencing the excesses of the Woodstock generation before reforming in Europe. Now in his seventies and a leading monk at the Samye Ling monastery in Scotland - the first Buddhist centre in the West - Lama Yeshe casts a hopeful look back at his momentous life. From his learnings on self-compassion and discipline to his trials and tribulations with loss and failure, his poignant story mirrors our own struggles. Written with erudition and humour, From a Mountain in Tibet shines a light on how the most desperate of situations can help us to uncover vital life lessons and attain lasting peace and contentment. ...Show more
$10.50
AUD
$10.99
(4% off)
Category: Religion
Hold your little one close. Begin to hide God's word in her heart. Enjoy the treasured times as you share these Bible stories with her again and again.
$10.50
AUD
$10.99
(4% off)
Category: Religion
Hold Your little one close. Begin to hide God's word in his heart. Enjoy the treasured times as you share these Bible stories with him again and again.
$15.99
AUD
$16.99
(5% off)
Category: Religion | Series: G - Reference,Information and Interdisciplinary Subjects Ser.
A Cambridge Clarion Reference Bible presents the text in a single column with the cross-references in the outer margin, giving the page a very well laid out appearance. The font size is a little under 9 point with generous line spacing. It is typeset in Lexicon No.1, a modern digital font which has many of the characteristics usually associated with traditional Bible typefaces―in particular, a degree of readability more usually associated with much larger type. The Clarion edition is the only NASB personal size reference Bible with a single-column paragraph format. The Bible has 15 new color maps and a concordance. There are two ribbons to keep the place in different parts of the Bible. This is a Bible of the very highest quality, printed on India paper with art-gilt edges, Smyth-sewn for flexibility and endurance, and bound in brown calfskin leather. ...Show more
$28.50
AUD
$29.99
(4% off)
Category: Religion | Series: KJV | Reading Level: Adult
With an attractive new slipcase and binding, this compact white Bible is an ideal gift or prize. Including a dedicated presentation page, this Bible is a classic memento for special occasions including confirmations, weddings, or baptisms. The full text of the ever-popular Authorized King James Versio n Bible, with all its literary beauty and poetic grandeur, in an attractive size and with beautiful binding and slipcase making it an ideal gift. Elegantly presented in black and tan leather binding, this edition is hardwearing and ideal for general use. ...Show more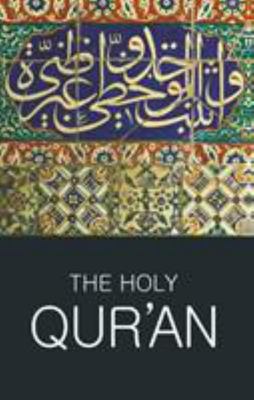 $16.99
AUD
Category: Religion | Series: Wordsworth Classics of World Literature
Translated by Abdullah Yusuf Ali, The Holy Qur'an (also known as The Koran) is the sacred book of Islam. It is the word of God whose truth was revealed to the Prophet Muhammad through the angel Gabriel over a period of 23 years. As it was revealed, so it was committed to memory by his companions, though written copies were also made by literate believers during the lifetime of the Prophet. The first full compilation was by Abu Bakar, the first Caliph, and it was then recompiled in the original dialect by the third Caliph Uthman, after the best reciters had fallen in battle. Muslims believe that the truths of The Holy Qur'an are fully and authentically revealed only in the original classical Arabic. However, as the influence of Islam grows and spreads to the modern world, it is recognised that translation is an important element in introducing and explaining Islam to a wider audience. This translation, by Abdullah Yusuf Ali, is considered to be the most faithful rendering available in English. ...Show more