Humans
by Brandon Stanton
$42.99
AUD
$44.99
(4% off)
Category: Photography | Series: Humans of New York
Brandon Stanton's Humans is a book that connects readers as global citizens at a time when erecting more borders is the order of the day. It shows us the entire world, one story at a time. After five years of travelling the globe, the creator of Humans of New York brings people from all parts of the wor ld into a conversation with readers. He ignores borders, chronicles lives and shows us the faces of the world as he saw them. His travels took him from London, Paris and Rome to Iraq, Dubai, Ukraine, Pakistan, Jordan, Uganda, Vietnam, Israel and every other place in between. His interviews go deeper than before. His chronicling of peoples' lives shows the experience of a writer who has traveled widely and thought deeply about the state of our world. Including hundreds of photos and stories of the people he met and talked with in over forty countries, Humans is classic Brandon Stanton - a brilliant illustrated book that includes many photos and stories never seen before. For the first time for a Humans of New York title, Humans will contain several of the essays Brandon's posted online which have been read, loved and enthusiastically shared by his followers. ...Show more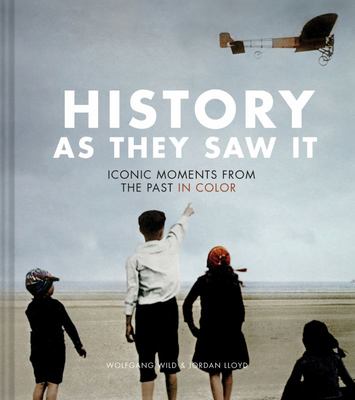 $39.99
AUD
$97.00
(58% off)
Category: Photography
This revolutionary photography collection is as close to time travel as it gets. Featuring 120 historic black-and-white photographs thoroughly restored and rendered in color, this book illuminates some of the most iconic moments in history, from the sinking of the Titanic to the construction of the Gold en Gate Bridge. Brought to life with vibrant color, these incredible images effectively blur the distinction between past and present and bring history within arm's reach. With a timeline spanning more than 100 years, from 1839 to 1949, this unique collection will amaze history and photography buffs alike, offering new perspectives on significant moments of the 19th and 20th centuries. ...Show more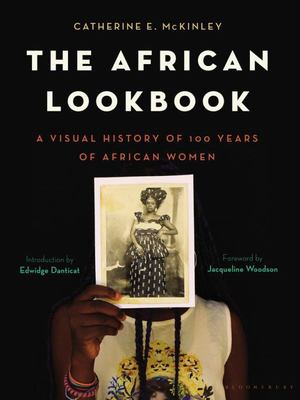 $45.00
AUD
Category: Photography
An unprecedented visual history of African women told in striking and subversive historical photographs--featuring an Introduction by Edwidge Danticat and a Foreword by Jacqueline Woodson. Most of us grew up with images of African women that were purely anthropological--bright displays of exotica where the deeper personhood seemed tucked away. Or they were chronicles of war and poverty--"poverty porn." But now, curator Catherine E. McKinley draws on her extensive collection of historical and contemporary photos to present a visual history spanning a hundred-year arc (1870-1970) of what is among the earliest photography on the continent. These images tell a different story of African women: how deeply cosmopolitan and modern they are in their style; how they were able to reclaim the tools of the colonial oppression that threatened their selfhood and livelihoods. Featuring works by celebrated African masters, African studios of local legend, and anonymous artists, The African Lookbook captures the dignity, playfulness, austerity, grandeur, and fantasy-making of African women across centuries. McKinley also features photos by Europeans--most starkly, striking nudes--revealing the relationships between white men and the Black female sitters where, at best, a grave power imbalance lies. It's a bittersweet truth that when there is exploitation there can also be profound resistance expressed in unexpected ways--even if it's only in gazing back. These photos tell the story of how the sewing machine and the camera became powerful tools for women's self-expression, revealing a truly glorious display of everyday beauty. ...Show more
$31.50
AUD
$32.99
(4% off)
Category: Photography
400 pages to take you from beginner to expert photographer "The must have book for EVERY photographer" - Diana Elizabeth Whether you're a complete beginner, a casual snapper or a seasoned photographer, there is a lot to be learned from this extensive photography guide. Take the guesswork out of your p hotography and understand not just what to do with your camera, but how and why this affects the photos you take. You'll learn how to compose a shot for visual impact, focus it to attract the viewer's eye, expose it so every detail is captured and so much more. Photography never stands still so it doesn't matter what camera you have, whether you own an SLR, film camera or a compact digital camera, Chris will teach you how to take the best photos possible. Chris Gatcum's writing is clear and instructive, covering a vast range of essential photography aspects in great detail so that you can truly understand how to take a great photo that stands out. As well as Gatcum's expertise on the subject, Complete Photography is packed with tips and masterclasses from other inspirational professionals. Each point is illustrated with carefully selected, beautiful photography examples along with clear diagrams to inspire and instruct. Section Masterclass Professional Master-Photographer Exposure Landscape David Taylor   Portraits Ben Anker   Sports Ian MacNicol   Interiors Adrian Wilson Light & Colour Food Stuart Ovenden   Still Life Daniel Brooke   Fashion Dixie Dixon Lenses Street Photography Brian Lloyd Duckett   Wildlife Richard Garvey-Williams   Macro Andy Small   Architechture Janie Airey   Abstract Ryan Bush Post-processing Retouching Miss Aniela In The Bag Documentary Michelle Frankfurter The cover design features a mirrorless digital camera with interchangeable lenses, a reto-style film camera and an iPhone 7 because this book applies to every different way you can take a photo. ...Show more
$37.99
AUD
$39.99
(5% off)
Category: Photography
Grab your camera and learn everything you need to know to improve your photography in just 20 weeks. The perfect one-on-one learning programme for any aspiring photographer, Digital Photography Complete Course teaches you everything you need to know in 20 weeks through easy-to-understand tutorials. If you're a beginner, you'll be an expert in no time. Combining tutorials, step-by-step photoshoots, practical assignments, and fun Q&As, this book will teach you about the sometimes intimidating range of modes on bridge and system cameras (DSLR or mirrorless); untangle photographic jargon such as aperture, exposure, shutter speed, and depth-of-field; show you how to convey movement and use natural light in photos; and help you to master composition for that perfect photo. DK's Digital Photography Complete Course will help you use your camera to its full potential, so that you don't just take good pictures - you make great ones. ...Show more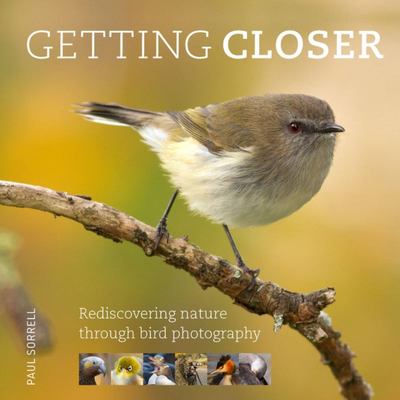 $37.99
AUD
$39.99
(5% off)
Category: Photography
With Getting Closer to guide you, and a camera in hand, discover how to connect with nature by using a photographer's eye. Using birds as his focus, the author offers a simple, practical path for readers to 'rewild' themselves and engage with the natural world, while improving their photographic skills at the same time. Getting Closer is a beautifully illustrated discussion of photography as a way of achieving greater intimacy with the natural world. With a focus on birds, the book  is directed primarily at photographers (of all levels of skill and experience), but also at birders, people interested in the outdoors, and those who would simply like to achieve a deeper connection with the natural world. The introduction makes the case for reconnecting with nature in a way that will draw in a wide range of readers, not just photographers. We have to reconnect, as most of us have lost the spontaneous bond with nature we enjoyed as young children and, in the face of impending ecological disaster, reconnecting with nature is our most urgent task. The author offers a simple, practical path for readers to begin to 'rewild' themselves. This is the focus of the second part of the book, where the author explores ways of becoming attentive to the natural world around you, wherever you may live. Through self-contained spreads on topics ranging from 'the four seasons' and 'winds and tides' to 'flight shots' and 'colour and texture', he introduces basic, hands-on techniques that, with practice, will enable readers to both deeply connect with their environment and become proficient wildlife photographers. 'Top tips' on each spread provide technical information aimed at more serious photographers. ...Show more
$28.50
AUD
$29.99
(4% off)
Category: Photography
In recent years, photo sharing on social media has rejuvenated street photography, and its spirit has been reborn. The Street Photographer's Manual is about the possibilities of street photography as a medium, and how it can be approached in an accessible way. The book begins with an overview of street photography, examining its past, present, and future, and looking at how the genre has changed over time. The reader is then introduced to twenty of the most acclaimed international street photographers. This new, revised edition features six new photographers: Troy Holden, Merel Schoneveld, Melissa Breyer, David Gaberle, Michelle Groskopf, and Craig Whitehead. Integrated within the profiles are twenty fully illustrated tutorials, including how to shoot a face in a crowd and how to train your eye to observe and capture the unexpected. The Street Photographer's Manual shows you that being a street photographer is partly about looking for luck. But luck requires inspiration--and that is where this book is indispensable. ...Show more

$57.00
AUD
$60.00
(5% off)
Category: Photography
Walking in the Wild, Ken Duncan's latest title, is devoted exclusively to wildlife photos. Ken claims he is just a landscape photographer, who also enjoys photographing wildlife. This visual feast also features a foreword by legendary journalist, Ray Martin. Walking in the Wild, by Ken Duncan, featuring spectacular wildlife photos from every continent, and a foreword by Ray Martin. This new title will be a timeless classic in large, coffee-table format. Premium quality printing plus spot varnish on all images guarantees another highly desirable book from Australia's favourite photographer.  Images of exotic animals presented in a variety of formats, including panoramas, with spot varnish on all photos, set Ken's new book apart from other animal books. Throughout the 168 pages, Ken Duncan shows some of the rarest and fiercest animals on our planet, and he shares the stories behind some of his photos – at times inspiring and heart-warming, and often hilarious. Ken also valuable lessons on how to photograph wildlife. Ken's artistic approach to photography and his understanding of light produce images glowing with light & colour.  Long awaited by Ken Duncan fans, this new title is sure to become a must-have collector's item. The book features many of Ken's best-loved, spectacular Limited Edition images which are owned by royalty and national leaders; by Sheiks, movie stars, film makers and music industry icons; by major business leaders, investors, collectors and private individuals all over the world. We anticipate a huge response to this long-awaited new publication ...Show more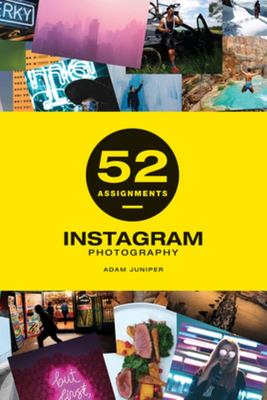 $28.50
AUD
$29.99
(4% off)
Category: Photography | Series: 52 Assignments Ser.
This collection of inspirational Insta missions, challenges, hacks, and hints from leading Instagram photographers is designed to help you elevate the images in your Instagram feed to miniature works of art. Whether you wish to sharpen your selfies, sprinkle some magic over your food shots, transform yo ur travel album, pimp your pet portraits or brush up your street photography, you'll find a year's worth of weekly commissions and concepts for composing and creating #hashtaggable photography in all its forms. This is the quickest way to shake off old habits, discover new techniques, transform your best nine, and start creating Instagram images that get devoted followers flocking to your feed. ...Show more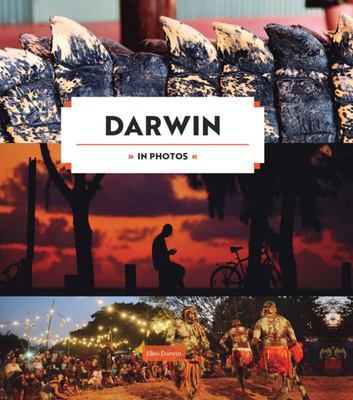 $9.99
AUD
$19.99
(50% off)
Category: Photography | Series: In Photos Ser.
With a seemingly endless summer, Darwin is a place where just about everything happens outside. The city's beaches, foreshores and open spaces are home to a mixture of cultural, art and music festivals, as well as markets and outdoor cinemas. The wild weather and surrounding country also make Darwin an exciting place to live; you might see surfers braving rough conditions and box jellyfish at Nightcliff Foreshore, or hikers dodging a scrub fire on their way to Kakadu National Park. It's worth meeting this friendly community of laidback locals - just keep an eye out for crocodiles.   Darwin in Photos showcases images of Darwin's many 'faces' - both iconic places and hidden gems. See the city through a travel photographer's eyes and you'll surely appreciate why Darwin is one of Australia's most culturally rich and scenic cities. ...Show more
Dignity - Updated 2nd Ed (Hardcover)
by Dana Gluckstein; Desmond Tutu (Foreword by); Faithkeeper Oren R. Lyons (Introduction by); Amnesty International (Epilogue by)
$75.99
AUD
$79.99
(5% off)
Category: Photography
This collection of iconic photographs by Dana Gluckstein honors Indigenous Peoples worldwide. Gluckstein, whether photographing a Haitian healer or a San Bushman elder, succeeds in distilling the universality of experience that links us all without diminishing the dignity of the individual. Dignity incl udes more than 100 of Gluckstein's black-and white duotone portraits, made over three decades. The photographs express the theme of tribes in transition by capturing a fleeting period of world history where traditional and contemporary cultures collide. ...Show more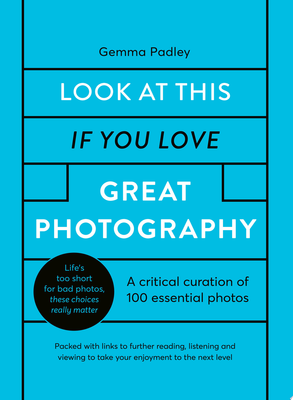 $26.80
AUD
$27.99
(4% off)
Category: Photography
Look At This If You Love Great Photography is a must read for anyone who appreciates the power of the image. Featuring 100 of the best photographs ever captured on camera, Gemma Padley offers concise, insightful summaries on just what it is that makes each one so special. Having written for some of the most important publications on modern photography, Gemma draws on her expert knowledge to reveal the fascinating stories behind these incredible pictures, focusing in on why each image chosen represents such a high point in photographic history. Uniquely curated to offer a fresh perspective on the medium, expect to see pictures from legends of the art form, including Ansel Adams and Martin Parr, alongside cutting-edge examples from the studios of the most creative photographers operating today. Whether it's gut-punching photojournalism that changed public opinion and made us question who we are, or images that rewrite the rules of photography and blur the lines between other art forms, this is a penetrating rundown of the pictures that really matter and you need to see them.   ...Show more