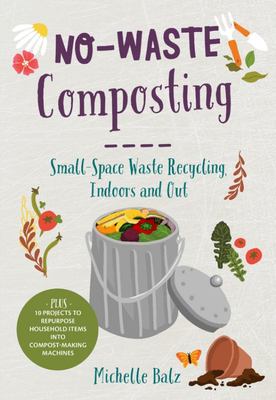 $28.50
AUD
$29.99
(4% off)
Category: Gardening | Series: No-Waste Gardening Ser.
No-Waste Composting includes step-by-step plans for multiple small-scale indoor and outdoor composting systems that turn repurposed household items into containment systems for composting kitchen scraps and yard waste.
$26.80
AUD
$27.99
(4% off)
Category: Gardening
'Where once house plants were the province of an older generation who had the time, knowledge and space to tend them, they're now proving popular with a younger, cooler crowd.' - the Telegraph House plants can change a home in an instant. A flash of colour, a calming influence, they are adaptable, affor dable and - if you know how - easy to care for. In Plant, horticultural expert and author of Prick, Gynelle Leon, gives you all the knowledge you need to help your plants thrive. Featuring: A plant gallery showcasing some of the very best house plants A chapter of styling ideas to inspire you to show your plants and their best A care guide with all you need to know to help your plants thrive ...Show more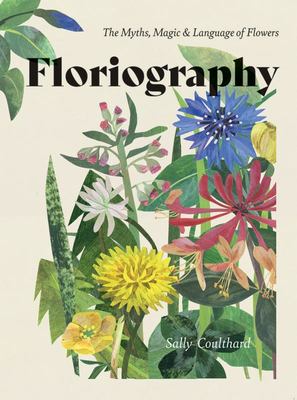 $23.99
AUD
$24.99
(4% off)
Category: Gardening
Flowers can talk. Red roses say 'I love you', white lilies offer condolence and poppies invite us to remember. For thousands of years, humans have used flowers as a language, a short-hand for emotions and meanings. In her new book, Sally Coulthard, takes a fascinating look at floriography and shows how we still use this secret language across the world. She delves into the meanings of flowers and where they came from, whether it's ancient mythology or hedgerow folklore. Covering 50 well-loved flowers and plants, from peonies to sweetpeas, ivy to irises,Floriography is a beautifully illustrated guide that will take the reader on an intriguing journey through the history, legend, anthropology and literature of flowers, showing how modern-day society still relies on the meaning of flowers. From the Chinese lotus flower to the Celtic bluebell, the myth, magic and language of flowers is still blossoming today.   ...Show more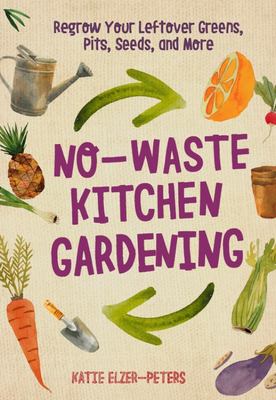 $28.50
AUD
$29.99
(4% off)
Category: Gardening | Series: No-Waste Gardening Ser.
No-Waste Kitchen Gardening is a fun and colorful exploration of the amazing results you can get by re-growing vegetable cutoffs and scraps into harvestable, edible plants. Stop tossing your carrot stumps, loose cilantro sprigs, lettuce and cabbage stalks, and apple cores in the trash The expert advice in No-Waste Kitchen Gardening, gives you all the instruction and tricks you'll need to grow and re-propagate produce from food waste. You'll be astonished at how much food waste you can re-grow. You'll also find some helpful general information about growing indoors and maintaining your re-grown plants. Two-part photo instructions show first what the root, chunk seed, or leaf should look like when you re-plant it, and second, when to harvest or re-plant it in soil to continue growing. Edibles big and small, quick to grow and those that take a big longer, are included, so you can pick and choose which projects to take on. A few of the many plants profiled include: Green onions Tomatoes Melons Avocadoes Potatoes Carrots Cut back on your food waste, cultivate your own food easily, and maybe even share gardening with a new generation, all with the advice from No-Waste Kitchen Gardening. ...Show more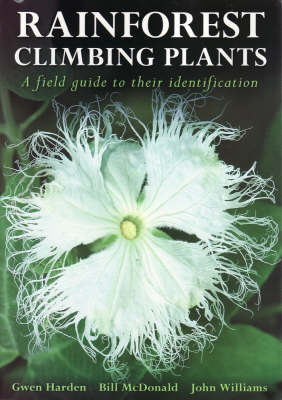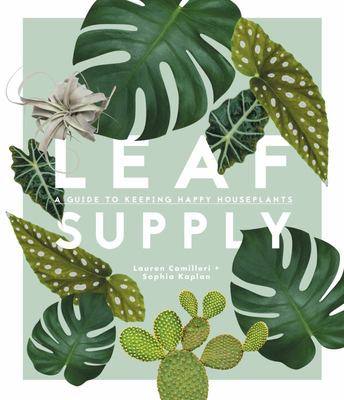 $47.50
AUD
$49.99
(4% off)
Category: Gardening
A beautiful and practical book on choosing and caring for over 100 easy-to-find houseplants, as well as inspiring plant styling advice and much more. Fresh flowers are great--everyone loves receiving them. But inevitably they're already on the way out the door (and into the trash) by the time they arri ve. Plants--living, breathing, life-sustaining plants--are where it's at! Authors Lauren Camilleri and Sophia Kaplan really want you to love indoor gardening and growing as much as they do. Leaf Supplyprofiles and provides comprehensive (but easy to follow) care instructions for 100 houseplants--including tropical plants, palms, hanging plants, succulents, cacti, and more unusual varieties such as air plants and carnivorous plants--ensuring you learn and grow as your plant grows. But much more than a plant guide, Leaf Supplyalso gives interior styling advice on choosing the right pots for your plants--both aesthetically and practically--as well as best utilizing your space, making the most of your indoor greenery, plus advice on pet-friendly (as well as harmful) plants for your home. This is a comprehensive guide for any budding green thumb interested in greening their apartment or inside their home. ...Show more
$47.50
AUD
$49.99
(4% off)
Category: Gardening
Native Trees and Shrubs of South-Eastern Australia embraces an area that stretches from the Flinders and Mt Lofty Ranges in South Australia, across Victoria and southern New South Wales to the NSW South Coast. It records the land and its vegetation in a scientifically accurate, but accessible, style. Vi rtually all species of native trees and larger shrubs in this area are described, and their occurrences are related to the features of their environments-events of the past, geology, landforms, soil, and climatic conditions. In a systematic sequence, every species is illustrated and accompanied by a distribution map. Descriptive information is concise, and carefully researched. There are more than 300 colour plates, and over 160 photographs. The brief descriptions of places of special interest, as well as the eight regional 'guide-lists' that cover the coast, hills and ranges, high-mountain country, and various inland areas, assist anyone exploring such regions to identify the trees and shrubs. ...Show more
$37.99
AUD
$39.99
(5% off)
Category: Gardening
Practical Self Sufficiency is a wonderfully useful and accessible book that contains something for absolutely everyone. This fully updated guide, now in a paperback edition, offers clear step-by-step information in classic DK style and offers a greater focus on the issues surrounding sustainable living for people in urbanised parts of Australia. You will find practical advice on reducing your carbon footprint; growing and using your own fruit and vegetables; keeping chickens and other animals; community gardening, design options for energy saving and retrofitting, and doing more with less. With authoritative advice, step-by-step guidance and fascinating illustrations, Practical Self Sufficiency will help you make simple changes that can have a major impact on your life and reduce your impact on the planet. ...Show more
$26.80
AUD
$27.99
(4% off)
Category: Gardening
Prick is a stylish, practical, modern guide to the world of cacti and succulents. "A comprehensive guide" BBC Gardeners' World Magazine Cacti and succulents are the plant of the moment. Beautiful, affordable and - if you know how - easy to care for, they're a short cut to creating brighter, calmer, mo re relaxing spaces in the home and office. In Prick, cactus and succulent expert Gynelle Leon gives you all the knowledge you need to help your plants thrive in a simple, easy-to-understand way. Featuring: A plant gallery, showcasing the many weird and wonderful varieties A chapter of styling ideas to show off your plants A care guide to help your cacti and succulents flourish As an RHS-award-winning plant photographer and founder of London's only shop dedicated to cacti and succulents, Gynelle is the perfect guide on your path to cactus know-how. ...Show more
$37.99
AUD
$39.99
(5% off)
Category: Gardening
There's never been a more crucial time to droughtproof your garden and to consider Australian native plants as a key component in your outdoor space. This award-winning practical volume, from two of the country's foremost horticultural experts, offers everything you need to know about designing and grow ing a garden that promotes careful water use and features Australian native plants in the home garden.Including information on the fundamentals of Australian soils, cultivation techniques, drainage, pruning, fertilising and maintenance, as well as creating a fire-resistant garden, establishing habitats attractive to native fauna and growing your own bush foods. The Waterwise Australian Native Garden is a highly illustrated, comprehensive showcase of the best plants to choose and the best gardens from which to draw inspiration. It's a must-have for garden lovers all over this wide, brown land. ...Show more
$42.99
AUD
$45.00
(4% off)
Category: Gardening | Reading Level: General Adult
What is a weed? The dictionary will tell you it is simply a plant growing out of place. In The Wondrous World of Weeds you will discover that there are plants all around us with culinary and holistic potential. They are also good companions in the garden for vegetables, fruit trees, and flowers, and ca n tell you about the quality of your soil and any imbalances that are present. This comprehensive and practical guide features more than 300 stunning, close up-images to help with the identification of weeds as well as a full description, list of common names, environmental impact, uses and medicinal value for each plant. It covers a full range of weeds from those annoying plants that pop up in the garden to majestic trees. ...Show more