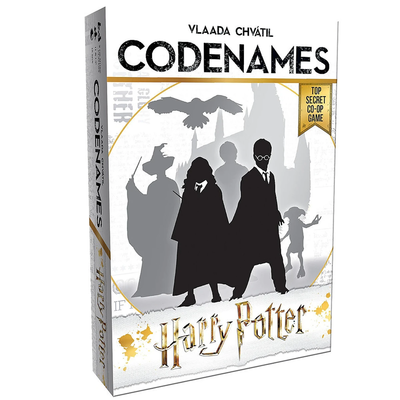 $49.95
AUD
Category: Games and Hobbies
Codenames: Harry Potter is an easy to learn cooperative word and picture deduction game for Harry Potter fans of all levels, based on the award-winning game Codenames. Players must work together to reveal all the right cards before they run out of time or summon Lord Voldemort or another dark wizard. Codenames: Harry Potter keeps the basic elements of Codenames - give one-word clues to try to get someone to identify your wizards and witches among those on the table - but now you're working together as a team to find all you're your Hogwarts friends. Collectively, you need to reveal all fifteen allies - without revealing a dark wizard, or 'He-Who-Must-Not-Be-Named' - before time runs out in order to win the game. Ages: 11 and upPlay Time: 15 - 30 minutesPlayers: 2 - 4 ...Show more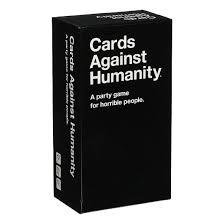 $49.95
AUD
Category: Games and Hobbies
A card game which involves a judge choosing a black question or fill-in-the-blank card. Each player holds a hand of ten cards at the beginning of each round, and each player contributes card(s) to the "card czar" anonymously. The card czar determines which card(s) are funniest in the context of the ques tion or fill-in-the-blank card. The player who submitted the chosen card(s) is given the question card to represent an "Awesome Point." In addition, there are a few extra rules. First, some question cards are "Pick 2" or cards, which require each participant to submit two cards in sequence to complete their answer. Second, a gambling component also exists. If a question is played which a player believes they have two possible winning answers for, they may pay in an Awesome Point to play a single second answer. If the player who gambled wins, they retain the wagered point, but if they lose, the player who contributed the winning answer takes both points. After each round, the role of card czar rotates around the table, and play continues until everyone decides to stop. WARNING: This game contains mature content. 17+. ...Show more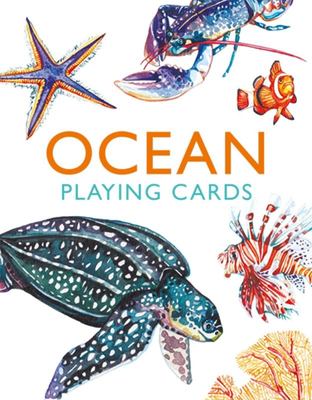 $20.99
AUD
$21.99
(4% off)
Category: Games and Hobbies | Series: Magma for Laurence King Ser.
Make a splash at your next card game by swapping your standard card deck with the most spectacular animals from the world's oceans set of playing cards. * 52 CARD DECK - The interesting Ocean cards follow the same style as a standard card deck with 52 cards in 4 suits meaning they can be used in the sa me way. * FUN, COLORFUL ILLUSTRATIONS: Focusing on illustrations of ocean mammals, fish, molluscs and more, plus two jokers, Holly Exley an illustrator and watercolor enthusiast, based in Derbyshire has capturing the life of the oceans so graciously. * BOOKLET INCLUDED: Discover fascinating facts about all 54 ocean mammals, fish, molluscs and more in the accompanying booklet. * EASY HANDLING: The cards will not crack or bend when shuffled or flexed due to their 300gsm weight. Held within a box these cards are perfect for taking anywhere on the go. * GIFTS: With a tremendous interest in ocean, the playing cards make the perfect gift for any card or ocean enthusiast within all age ranges. The cards showcase familiar favorites like the clownfish and bottlenose dolphin to the formidable fangtooth and wonderfully weird Christmas tree worm, these colorful creatures will make waves in any game. After playing your hand, discover fascinating facts about all 54 animals in the accompanying booklet. Other Laurence King Publishing titles included in the Ocean series include I Saw It First! Ocean and Ocean Bingo ...Show more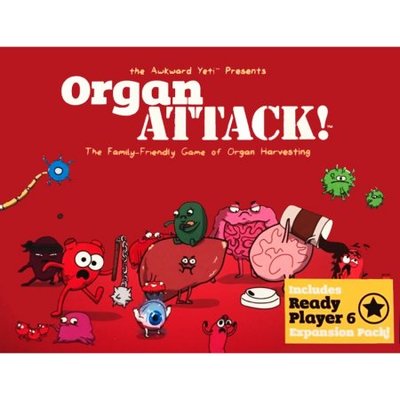 $49.95
AUD
Category: Games and Hobbies
Protect your organs while attacking your friends' organs in this hilarious and competitive party game.  Defend and attack using corresponding Affliction cards, keeping the game interesting with a variety of strategic-play cards, and mix it up with instant-play cards that can be used out of turn.  The last player to have at least one organ is the winner! ...Show more
$15.99
AUD
$16.99
(5% off)
Category: Games and Hobbies
Enter the world of huge hair, sparkling make-up, glitter galore, fake eyelashes, and ... the fine art of the tuck and tape, with these drag queen playing cards. Featuring 14 of the most famous, most beautiful, and most outrageous queens from across the carnival court of drag, this deck is sure to liven up your next game of canasta. Not just for fabulous queens and drag enthusiasts, but for anyone interested in gender fluidity and the culture surrounding it.  ...Show more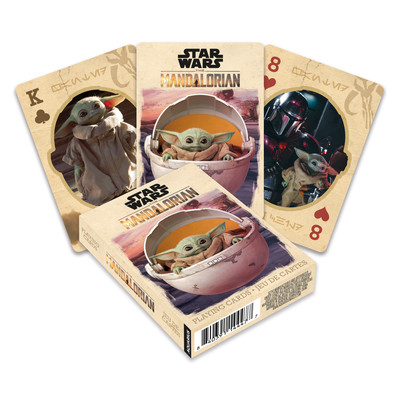 $12.95
AUD
Category: Games and Hobbies
Check out this officially licensed poker sized playing card deck from Aquarius loaded with 54 different images of the break out star of the season, The Child from the Star Wars TV show The Mandalorian. These cards measure 2.5 x 3.5 and have a linen type finish on them. So cute and all The Child.