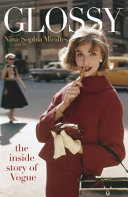 $31.50
AUD
$32.99
(4% off)
Category: Fashion
Glossy is a story of more than a magazine. It is a story of passion and power, dizzying fortune and out-of-this-world fashion, of ingenuity and opportunism, frivolity and malice. This is the definitive story of Vogue. Vogue magazine started, like so many great things do, in the spare room of someone's house. But unlike other such makeshift projects that flare up then fizzle away, Vogue burnt itself onto our cultural consciousness. Today, 125 years later, Vogue spans 22 countries, has an international print readership upwards of 12 million and nets over 67 million monthly online users. Uncontested market leader for a century, it is one of the most recognisable brands in the world and a multi-million dollar money-making machine. It is not just a fashion magazine, it is the establishment. But what - and more importantly who - made Vogue such an enduring success? Glossy will answer this question and more by tracing the previously untold history of the magazine, from its inception as a New York gossip rag, to the sleek, corporate behemoth we know now. This will be a biography of Vogue in every sense of the word, taking the reader through three centuries, two world wars, plunging failures and blinding successes, as it charts the story of the magazine and those who ran it. ...Show more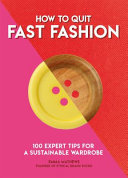 $18.99
AUD
$19.99
(5% off)
Category: Fashion | Series: How to Go... Ser.
The fashion industry produces more carbon emissions than international flights and maritime shipping combined, and is the second-largest consumer of the world's water supply - despite this, 85% of all textiles end up in the dump each year. If you are one of the rising numbers of concerned consumers who feel uneasy about their contribution to these figures, then How to Quit Fast Fashion is the essential guide to help you lessen your impact on our eco-system, whilst remaining fashionable and well-dressed. Across 100 step-by-step tips, this book will help you take action through easy to follow advice and practical ways to have a more sustainable style. From what the jargon on your clothes' labels really means and introductions to the world of rental fashion, to how to make your favourite clothes last longer, you'll be able to officially quit fast fashion. ...Show more
$57.99
AUD
$60.00
(3% off)
Category: Fashion
A stunning exploration of fashion's premier art form with internationally renowned illustrator Megan Hess. Hundreds of hours, many expert hands and unimaginable metres of fabric: couture is truly wearable art, where creativity and craftsmanship collide. Megan Hess has spent her career documenting fashi on's most beautiful people, places and pieces. In The Illustrated World of Couture, she brings to life its most important - and intriguing - art form, with fascinating insights and exceptional illustrations. Worn by only a handful of people worldwide, couture still has incredible influence, even beyond the traditional boundaries of fashion. In this unique collection, follow Megan through the intricate details, multifaceted inspirations and dramatic shows that define the couture experience. Let her introduce you to the generations of creators who conceive and craft these fantastical garments, and the collectors who treasure them. And travel with her to the exclusive ateliers and glamorous events of the world's fashion capitals to see how couture is both designed and displayed. Megan Hess invites you to discover The Illustrated World of Couture in this essential volume for all fashion devotees.   ...Show more
$23.99
AUD
$24.99
(4% off)
Category: Fashion | Series: Little Book of Fashion Ser.
The illustrated story of Christian Dior's early life, the brand's inception, the triumphs of the couture collections on the catwalk and the red carpet, and the brand's journey after the death of its founder.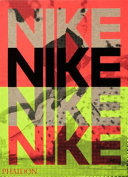 $120.00
AUD
$125.00
(4% off)
Category: Fashion
At Nike, the desire to be the best is a journey, not a destination--better is always temporary. Phaidon commemorates the company's influence with Nike: Better is Temporary, a landmark publication that charts Nike's transformation from rebellious upstart to global phenomenon. This immersive visual surve y offers an unprecedented, behind-the-scenes exploration into Nike's ethos-driven design formula, placing industry-defining innovations and globally recognized products alongside previously unpublished designs, prototypes, insider stories, and more. Beginning with "Breaking2," an introduction detailing Nike's 2017 attempt to facilitate a sub-two-hour marathon, the book lays out in five thematic chapters Nike's focus on performance, brand expression, collaboration, inclusive design, and sustainability. The book's extraordinary design also nods to its contents. The striking cover features overlapping silkscreened layers of Nike's proprietary Volt yellow and Hyperpunch pink colors overlaying an image of world-champion marathoner Eliud Kipchoge printed in a half-tone dot pattern. The book's spine, visible through the clear jacket, showcases a series of colored tabs that extend from its interior pages and which are referenced in the book's bonus chapter, "Crafting Color." Combining 500 color illustrations with stories, insights, knowledge, passion, and history shared by Nike's remarkable team, Nike: Better is Temporarywill serve as a manual of innovation and inspiration for generations to come. ...Show more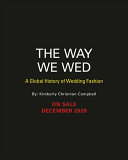 $32.99
AUD
$35.00
(5% off)
Category: Fashion
For fashion buffs, romantics, and brides-to-be, a fascinating collection of wedding garb and glamour through pop culture and history.The Way We Wed: A History of Wedding Fashion presents styles and stories from the Renaissance to the present day, chronicling evolving fashions, classes, and expectations. And because all wedding attire has a tale to tell, The Way We Wed also reveals fascinating personal stories of those who wore it.   While the book is a rich source of bridal inspiration for all seasons, it's far from a monotonous parade of white gowns. The Way We Wed showcases wedding gowns of all colors and styles from around the world, as well as going-away dresses, accessories (shoes, veils, hats, and tiaras), and clothes worn by flower girls, bridesmaids, mothers of the bride, and grooms. Same-sex weddings are represented along with royal weddings, wartime brides, White House weddings, remarriage, Hollywood weddings, and more. The book features celebrity and historical couples as well as everyday people. A few of the included names: Angelina Jolie Frida Kahlo Elizabeth Taylor Princess Diana Martha Washington Solange Knowles Ellen DeGeneres Meghan Markle Illustrated with 100 gorgeous photos, The Way We Wed is a rich celebration of the art of wedding fashion across time and cultures, and those whose style and circumstances made a statement. ...Show more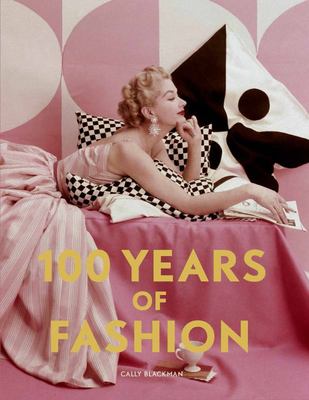 $28.50
AUD
$29.99
(4% off)
Category: Fashion | Series: Pocket Editions Ser.
This book documents the most exciting and diverse period in fashion: from 1900 on, when women's lives and manner of dress changed dramatically. From home dressmaking to couture, from rationing to "The New Look," from the birth of the teenager to mass manufacture, this selection of over 400 photographs a nd illustrations tells the fascinating story of a fashion revolution. 100 Years of Fashion will appeal to everyone with an interest in fashion.   ...Show more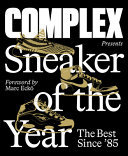 $52.25
AUD
$55.00
(5% off)
Category: Fashion
In 1985, Nike released Michael Jordan's first sneaker, the Air Jordan 1, and sneaker culture was born. Now thousands of people wait in line at Supreme, and companies throw millions of dollars at LeBron James to keep him in their marketing plans. The trend that saw steady growth for decades with the eme rgence of sports, hip-hop, and sportswear advertising has exploded into a phenomenon. And no one has watched that phenomenon more closely than Complex.   Sneaker of the Year explores the past 35 years of sneaker culture with the expertise, authority, and passion that only Complex can offer. With vibrant photographs and illustrations throughout, as well as input from some of the sneaker world's most important voices, this compilation is a must-have for hypebeasts and sneakerheads everywhere.   ...Show more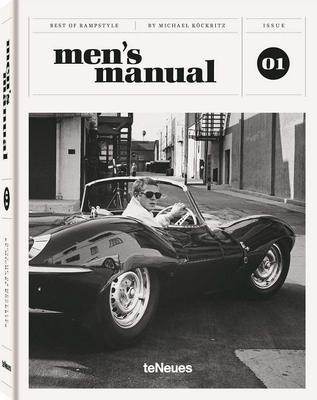 $75.95
AUD
$79.99
(5% off)
Category: Fashion
After his innovative car culture magazine, ramp, Michael K ckritz has set new standards for men's lifestyle publishing with rampstyle. Since its first issue, the award-winning magazine has won international recognition as a style-packed and style-setting glossy. Just in time for the 20th edition, Men's Manual brings readers a best-of remix of features and images, infographics and illustrations, useful and useless knowledge, as well as a wealth of   quotes and gadgets.   Relaxed, positive, humorous, not always politically correct, but always brave, adventurous, and surprising. A book for real men, wild guys, and dudes. ...Show more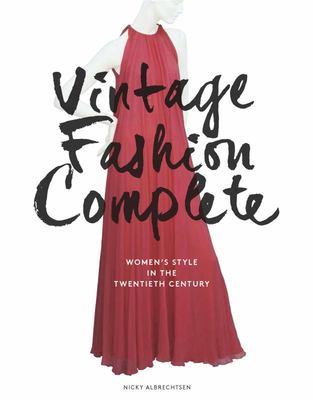 $64.99
AUD
$117.00
(44% off)
Category: Fashion
Here is the most ambitious guide to vintage women's fashion ever attempted. It is not just another history of fashion, but a survey of how fashion past continues to inspire fashion present. It presents over 1,000 stand-out examples, together with over 300 contextual illustrations, dating from the 1920s to the 1980s, including many icons of vintage fashion, from Marylin Monroe's bra to the Ossie Clark dress made so famous by David Hockney's painting. Each garment is explored from the viewpoint of the contemporary fashionista looking to build a vintage wardrobe. The book is organized into three main sections. Decades explores the shapes and fabrics that define the look of each period. Elements explores the individual components of a vintage look, everything from hat to shoes. Hallmarks explores fashion's perennial themes, from florals to the ever-popular Little Black Dress. The reference section includes invaluable practical advice for fans and collectors of vintage. ...Show more
Items per page:
1 - 10 of 10