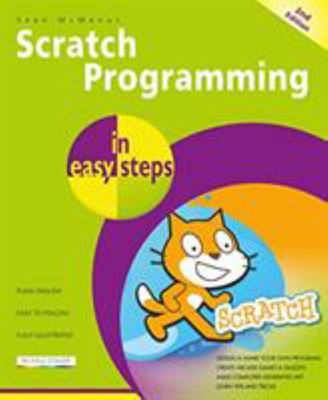 $26.80
AUD
$27.95
(4% off)
Category: Computing | Series: In Easy Steps Ser.
Scratch Programming in easy steps, 2nd edition introduces readers to Scratch, a programming language that is widely used on the Raspberry Pi and in schools and begins with a foreword by Mitchel Resnick, Professor of Learning Research at the MIT Media Lab, which created Scratch. Scratch makes it easy to create your own games, animations, music, art or applications. It's the perfect way to learn programming because it takes away a lot of the complexity. That means you can focus on having great ideas and bringing them to life. With this book as your companion, you'll learn how to: Design, build and share your own programs Create addictive arcade games, quizzes and word games Make computer-generated art Play your favourite music and compose your own tunes Use variables, lists, loops, broadcasts and operators to create sophisticated software Avoid common programming pitfalls and bugs Interact with webcam video and the sensors on a PicoBoard Scratch Programming in easy steps, 2nd edition is fully updated for Scratch 3.0, the latest version of Scratch. Includes examples of using the micro: bit to control Scratch projects and using text-to-speech to speak aloud - new features in Scratch 3.0. ...Show more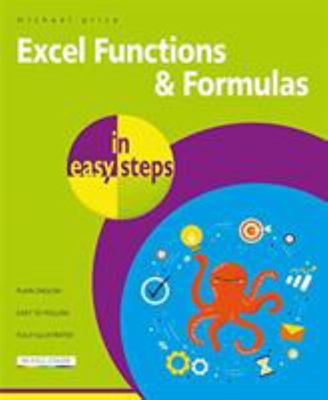 $26.80
AUD
$27.99
(4% off)
Category: Computing | Series: In Easy Steps Ser.
Excel Functions & Formulas in easy steps shows you how to get the most of Excel, once you've mastered the basics. You will learn how to build more powerful spreadsheets using the features of Excel formulas, and explore all the categories of Excel functions including financial, logical, mathematical, and data related functions. Then, review business-oriented scenarios and examples of functions in each of the groups, and consider the additional facilities offered through user-defined functions. The topics covered apply to all recent versions of Microsoft Excel. ...Show more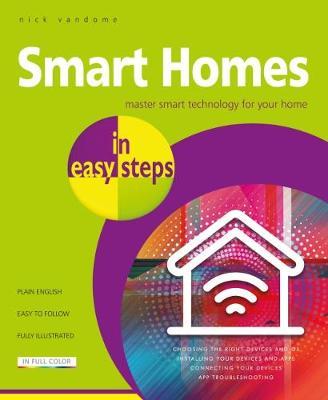 $26.80
AUD
$27.99
(4% off)
Category: Technology | Series: In Easy Steps Ser.
The idea of a smart home - using digital devices throughout the home that can be controlled by digital voice assistants, apps, smartphones and tablets - is not a science fiction vision of the future: it is very much part of the here and now, and available to all. Also known as the Internet of Things (Io T), smart home devices can be used to automate tasks, save time and money, and to control devices in your home with a touch of a button - even when you are somewhere else. Smart Homes in easy steps takes the mystery out of all of the elements that are required to set up a smart home: it defines a smart home and shows what is needed to make a home smart: digital voice assistants, devices and apps. Initially, the book looks at the concept of a smart home and how it is now affordable and accessible enough for it to be a serious option for any household. Then, setting up items for a smart home is covered in detail - installing the devices, and also linking them to apps and digital voice assistants for controlling them. The book then examines the digital voice assistants that can be used in the home to control smart home devices, including detailed information about using the most popular options (and their related speakers): Alexa and the Amazon Echo; Google Assistant and the Google Home; and Siri and the Apple HomePod. The book then looks at specific areas of smart home devices, including installation and setup, and how to control them once they are up and running. Some of the areas that are covered in detail include: Smart lighting Smart heating Smart security systems Smart home cameras Smart locks Smart plugs Includes a full chapter on the popular Nest system for Smart homes. Smart Homes in easy steps is not a look into the future: it is a comprehensive yet concise, step-by-step guide on how to start transforming your home right now, using this exciting and now affordable technology - for smart learning ...Show more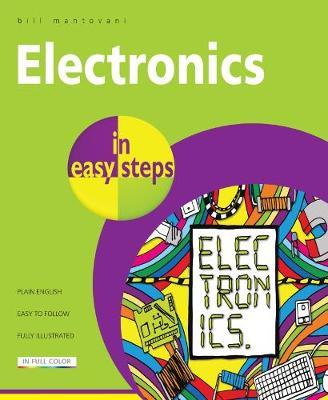 $26.80
AUD
$27.99
(4% off)
Category: Computing | Series: In Easy Steps
Ever wanted to know how things work, especially electronic devices? This informative guide tells you all about the building blocks that make up electronic circuits and the components that make an electronic device tick. It explains electronics in an easy to understand way and then takes you through some simple but useful circuits that you can build for yourself. Areas covered include: the basic fundamentals of electricity getting started in electronics electronic theory explained resistors and capacitors - what they do transistors - how they work crystals and coils basic electronic building blocks simple circuits described and explained how a radio works designing simple circuits circuit design software making printed circuit boards building electronic circuits soldering techniques test equipment circuit testing and fault finding Electronics in easy steps is ideal for anyone who has always wanted to know how electricity works and what electronic components do - from simple theory through to actually building, testing and troubleshooting useful and interesting circuits. Learn how to design circuits, make your own printed circuit boards and explore the exciting world of electronics. The user target for the book will be: Students, 15 (GCSE) to 19 DIY and Electronics Enthusiasts Hobbyists (general) Radio Hobbyists Short Wave Listeners and Radio Amateur Foundation Exam students Members of the Cadets, Scouts, etc. and anyone with an inquisitive mind who want to know how electricity and electronics works! ...Show more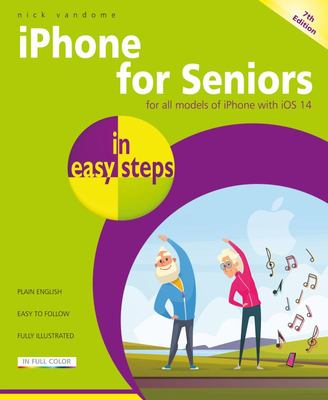 $23.99
AUD
$24.99
(4% off)
Category: Computing | Series: In Easy Steps Ser.
iPhone for Seniors in easy steps, 7th edition covers everything you need to know to keep fully connected. With your iPhone in your pocket you are only ever a couple of taps away from friends and family. Learn how to: Make and receive phone calls Text with the Messages app, including a variety of fun features including Animojis and Memojis Make video calls with FaceTime Set up and use email accounts Use Settings to customize your iPhone exactly to your style and requirement Use Apple Pay on your iPhone to pay securely - no need to carry your wallet all the time Use apps to stay healthy, shop online, plan your vacation, get instant news, and more. Master the Control Center Explore the entire iTunes Music library, share music, videos, apps, calendars and photos with family members - stay in the loop with children and grandchildren! Apps are at the heart of the iPhone andiPhone for Seniors in easy steps, 7th edition gives a comprehensive introduction to using the preinstalled apps. It then shows how to find and download apps from the Apple App Store for: Going on vacation Online shopping Social networking Hobbies Music and videos Books Photos Keeping up-to-date with everyday tasks, through the use of the Notes, Calendar, Contacts and Reminders apps Health and wellbeing, using the Health app that is designed to collate a range of health and fitness information An in-depth chapter on iCloud, Apple's online storage, sharing and backup service, explains how iCloud works and shows how it can automatically store your data and share your photos so you don't have to worry about losing information should anything happen to your iPhone. iPhone for Seniors in easy steps, 7th edition is written in larger type for easier reading and takes the mystery out of using your iPhone, showing how it can become your most useful digital companion, ready to help keep you in touch, up-to-date, and entertained. ...Show more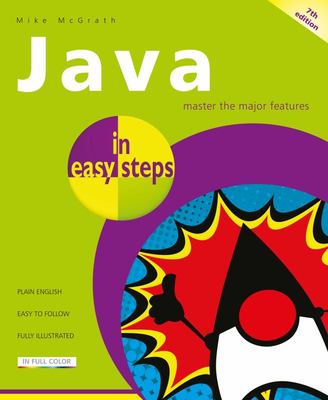 $23.99
AUD
$24.99
(4% off)
Category: Computing | Series: In Easy Steps Ser.
Instructing the reader how to easily create their own exciting Java programs, this guidebook contains chapters on the major features of the Java language and complete example programs with colorized code illustrate each important aspect.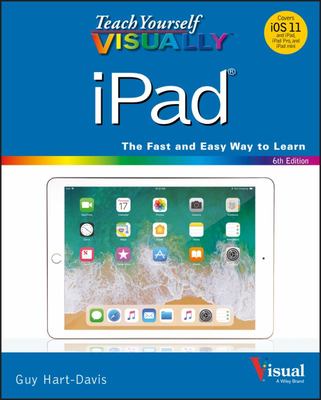 $44.95
AUD
$46.95
(4% off)
Category: Computing | Series: Teach Yourself VISUALLY (Tech)
Learn the basics and beyond with this visual guide to the iPad, iPad mini, and iPad Pro Teach Yourself VISUALLY iPad 6th Editionis a clear, concise, image-rich guide to getting the most out of your iPad, iPad mini or iPad Pro running iOS 11. Designed to quickly get you the answers you need, this book cuts to the chase by skipping the long-winded explanations and breaking each task down into bite-sized pieces. You'll find step-by-step instruction for everything from the initial setup to working with key features, plus troubleshooting advice that can help you avoid a trip to the Apple Genius Bar. Helpful sidebars highlight tips and tricks that get things done faster, and plenty of full-color screenshots help you visualize the lesson at hand. New users will learn how to take advantage of all the iPad has to offer, and experienced users will discover techniques to streamline everyday tasks. Now that you have this coveted device in your hands, you want to use every feature and maximize every capability. Teach Yourself VISUALLY iPad 6th Edition helps you do just that, walking you through each step in the iPad experience. You'll learn to: * Get the most from your iPad, iPad mini, or iPad Pro * Customize your iPad and connect via WiFi and Bluetooth * Access music, videos, games, photos, books, and apps * Set up your e-mail, browse the Web, and manage social media * Troubleshoot and fix minor issues that arise Tooling around on your own is fun, but you'll miss some of the lesser-known features that help make the iPad the superior device it is. This guide provides a visual tour, complete with expert instruction. If you're looking to get more out of your iPad, Teach Yourself VISUALLY iPad 6th Edition is essential reading. ...Show more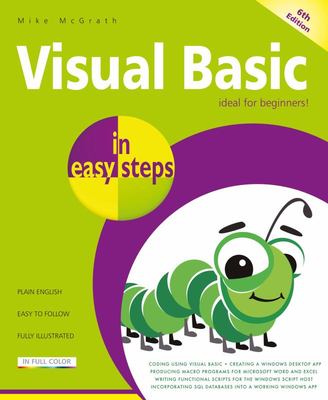 $26.80
AUD
$27.99
(4% off)
Category: Computing | Series: In Easy Steps Ser.
This updated edition has an easy-to-follow style that will appeal to anyone who wants to begin Windows programming.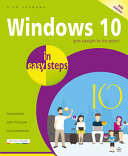 $26.80
AUD
$27.99
(4% off)
Category: Computing | Series: In Easy Steps Ser.
Windows 10 in easy steps, 5th Edition provides full-color and comprehensive coverage of the latest Windows operating system and shows how to get the most out of it, whether you are using a desktop computer or a mobile device. It details the new features and shows how these integrate with the more tradit ional elements of the operating system, including: Upgrading to Windows 10 and personalizing it for your needs. Getting to grips with the Windows 10 interface, navigating with the Start menu, the Start button, and the Taskbar. Customizing the live tiles feature, so that you can create your own look and feel. Accessing and downloading apps, and how to work with them and organize them. Working with files and folders, and using OneDrive for free storage and sharing files. Using Cortana, the Personal Digital Assistant, to search your computer or the web or to perform actions like opening apps or documents. Getting online with the web browser, Microsoft Edge, and keeping in touch by email and Skype. Perfecting photos, viewing movies, and playing music and games. It also covers the new features in the September 2019 Update, including: An updated Start menu that consists of one column, making it more streamlined. (This applies to new PCs and laptops with the September 2019 Update, or new user accounts that are created.) A new Light Theme to give the elements of Windows 10 a crisper look and feel. A greater range of options for how updates in Windows 10 are handled, giving you more control over the update process. It is now possible to uninstall a greater range of the built-in Windows 10 apps, if required. The Search box and the button for Cortana have been separated on the Taskbar. User accounts can be created so that they can be unlocked without a password, but are just as secure. Windows 10 is one of the most significant upgrades in Microsoft's history and Windows 10 in easy steps, 5th Edition is ideal for newbies and for those wanting to quickly grasp the essentials in the September 2019 Update. ...Show more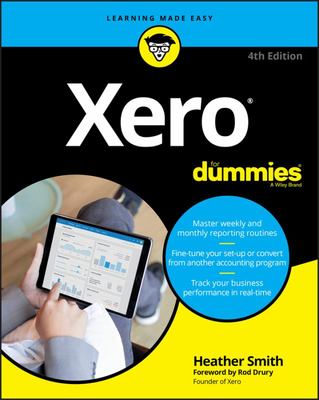 $37.95
AUD
$39.95
(5% off)
Category: Computing
Get up and running with Xero in a flash Xero is fast emerging as the leader of online accounting software around the world, representing a serious challenge to MYOB, Sage and Quickbooks. Xero For Dummies provides you with all the information you need to set up your own Xero account from scratch, conver t to Xero from another accounting software provider or start using Xero to its full potential.  Easy to use and deceptively powerful, Xero is so much more than a spreadsheet - it can help you streamline reporting; manage inventory; simplify accounts; and organise suppliers, customers and more. Automatic imports, intuitive coding and seamless synching across multiple business platforms gets the paperwork done quickly so you can get back to running your business. This new fourth edition includes updates to the interface and coverage of the newest features, including updates on generating reports, working with fixed assets and managing contacts, sales and payables so you can optimise your system to help your business thrive.  Fine-tune your set-up, or convert from another accounting program Manage daily activities with contacts, accounts, sales and payables Master weekly and monthly reporting routines Track inventory, monitor your business and get the most out of Xero You didn't start your business in order to become an accountant, but bookkeeping is critically important to the short- and long-term health of your company. Xero simplifies the process and saves you time, and Xero For Dummies helps you leverage every feature Xero has to offer. ...Show more
Items per page:
1 - 10 of 10