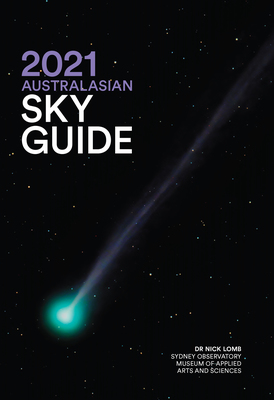 $15.95
AUD
$16.95
(5% off)
Category: Astronomy
Compact, easy to use and reliable, this popular guide by well-known astronomer and author Dr Nick Lomb has been providing stargazers with everything they need to know about the southern night sky for over 30 years. The 2021 guide contains the latest information and clear explanations on the solar system , a historical astronomy feature, monthly sky maps, viewing tips and highlights for city dwellers, and details of the year's exciting celestial events.Wherever you are in Australia or New Zealand, easy calculations allow you to estimate local rise and set times for the Sun, Moon and planets. The 2021 Australasian Sky Guide also provides information on the solar system, updated with the latest findings from space probes.Published annually, the Sky Guide continues to be a favourite with photographers, event planners, sports organisers, teachers, students — and anyone who looks up at the stars and wants to know more.Highlights for 2021:• Venus close to Saturn and Jupiter February• Supermoons in April and May• Moon covers Venus in May• Venus close to Mercury in May• Venus close to Mars in July• Partial eclipse of the Moon in November• Partial eclipse of the Sun in December ...Show more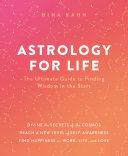 $42.99
AUD
$44.99
(4% off)
Category: Astronomy
Make your day-to-day life more magical, spiritual, and in sync with the stars Graduate from daily horoscopes and dive into a deeper understanding of astrology with this user-friendly tell-all guide to the cosmos. Nina Kahn's Astrology for Life spills the tea on our celestial neighbors: the Sun, Moon, a nd planets (plus all twelve zodiac signs) so you can get to know their quirky personalities and use their energies to your advantage every day. Learn your way around a birth chart and get the lowdown on nodes, aspects, degrees, decans, Moon signs, rising signs, retrogrades, eclipses, and more Most importantly, discover how to use planetary transits to step up your career game, find love, take better care of yourself, crush your goals, and live your most magical life. -Go beyond your Sun sign to uncover a deeper, more nuanced astrological profile-- one that's truly unique to you. -Learn to read the basics of your birth chart in a way that inspires self-reflection and understanding. -Start using retrogrades, eclipses, and the cycles of the Sun and Moon to your advantage. -Align yourself with the cosmos to welcome new opportunities for love, career success, and personal achievements. -Build a stronger connection to the universe and find your place among the stars. With Astrology for Life, you can satisfy your cosmic curiosity and make your journey through life even more wondrous and fulfilling ...Show more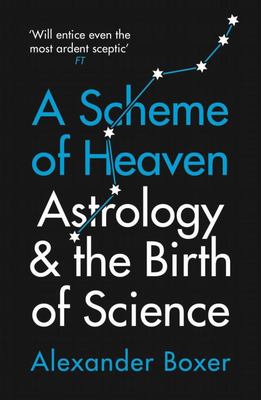 $21.99
AUD
$22.99
(4% off)
Category: Astronomy
'A delightful and utterly fascinating work of intellectual history.' - Joshua Foer, author of Moonwalking with Einstein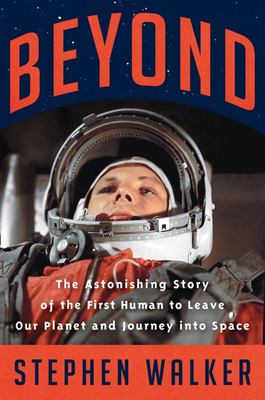 Beyond
by Stephen Walker
$32.99
AUD
$34.99
(5% off)
Category: Astronomy
On April 12, 1961, Yuri Gagarin became the first human being to go into space. This book, published on the sixtieth anniversary of that epic flight, tells the astonishing story of how it happened, why it happened – and what happened next. "Whoever controls space controls the world." Lyndon B. Johnson 19 58 Gagarin's flight was a world-changing moment in history, a staggering technological triumph which would forever change the way we look at, and think about, our own planet. It took him exactly 108 minutes to orbit the globe, travelling at 17,000 mph – ten times faster than a rifle bullet – effortlessly crossing countries, continents and oceans before re-entering the Earth's atmosphere, ejecting from his capsule and parachuting into a potato field a few hundred kilometres south of Moscow.From the windows of his tiny spaceship, Gagarin witnessed our world as nobody had before, racing across a sphere in the limitless blackness of space; a sphere of great beauty, vivid with colour and yet terrifyingly fragile, with only its razor-thin blue atmosphere enabling life to exist at all. Gagarin saw all this, recording his impressions on a reel-to-reel tape recorder as he flew, his exhilaration and awe still palpable in those recordings today. It is one of the great paradoxes of this story that Gagarin was only able to witness all this beauty of our planet by riding a missile designed specifically to destroy it. For his triumph was not only technological. It happened at one of the most dangerous moments in history, when two nuclear superpowers confronted each other across a political divide, splitting the world along ideological fault lines and threatening at any moment to annihilate it.Beyond tells a thrilling story whilst unpacking secrets and deaths hidden for decades: the hushed KGB input, the enormous risks taken; how exactly the Russians outfoxed the USA, and the wonder of this monumental human achievement. It also sets the space race in its political context: as a crucial, public battle between the world's two superpowers, both fighting for Cold War victory, international power, and dominance on the extra-terrestrial plane. ...Show more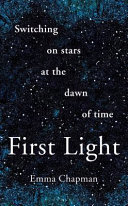 $28.50
AUD
$29.99
(4% off)
Category: Astronomy
Astronomers have successfully observed a great deal of the Universe's history, from recording the afterglow of the Big Bang to imaging thousands of galaxies, and even to visualising an actual black hole. There's a lot for astronomers to be smug about. But when it comes to understanding how the Universe began and grew up we are literally in the dark ages. In effect, we are missing the first one billion years from the timeline of the Universe. This brief but far-reaching period in the Universe's history, known to astrophysicists as the 'Epoch of Reionisation', represents the start of the cosmos as we experience it today. The time when the very first stars burst into life, when darkness gave way to light. After hundreds of millions of years of dark, uneventful expansion, one by the one these stars suddenly came into being. This was the point at which the chaos of the Big Bang first began to yield to the order of galaxies, black holes and stars, kick-starting the pathway to planets, to comets, to moons, and to life itself. Incorporating the very latest research into this branch of astrophysics, this book sheds light on this time of darkness, telling the story of these first stars, hundreds of times the size of the Sun and a million times brighter, lonely giants that lived fast and died young in powerful explosions that seeded the Universe with the heavy elements that we are made of. Emma Chapman tells us how these stars formed, why they were so unusual, and what they can teach us about the Universe today. She also offers a first-hand look at the immense telescopes about to come on line to peer into the past, searching for the echoes and footprints of these stars, to take this period in the Universe's history from the realm of theoretical physics towards the wonder of observational astronomy. ...Show more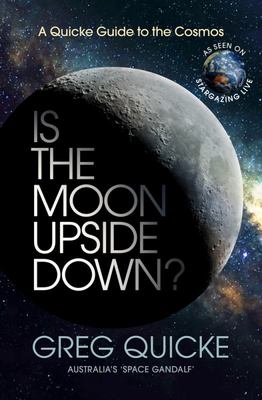 $28.50
AUD
$29.99
(4% off)
Category: Astronomy
During his younger days working as a bush mechanic and pearl diver in remote WA, Greg Quick spent countless nights lying in a swag and staring at the stars. That daily distraction grew into a passion that has seen him become one of Australia's best known and most engaging astronomers. In recent years Gr eg - aka 'Space Gandalf' - has taken on cult status among audiences via his appearances alongside Professor Brian Cox in the hit TV series Stargazing Live. Greg's practical explanations of the complexities of space have also earned him respect from astronomers around the world. Is The Moon Upside Down? is an absorbing guided tour of the cosmos as seen through Greg's eyes. Unlike many of his peers who studied at university he offers a unique and refreshing perspective on astronomy that was instead forged on cliff tops outside Alice Springs, in the endless expanse of the Great Sandy Desert, on the floor of the Indian Ocean and in his own front yard in Broome. No matter what mysteries you've pondered about Earth's astral dance with the Sun, planets, Moon and the stars, it's guaranteed Greg has thought about them too, and the answers can be found in the pages of this book.   ...Show more
$28.50
AUD
$29.99
(4% off)
Category: Astronomy
A powerful reflection on life in isolation, in pursuit of the dream of Mars.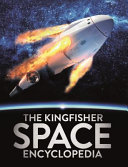 $25.99
AUD
$26.99
(3% off)
Category: Astronomy
The Kingfisher Space Encyclopedia is an amazing 160-page volume and the perfect guide to space and outer space for children. Packed with colourful illustrations, step-by-step sequences, and detailed photography to keep children engaged and entertained.Arranged thematically into key areas, the concise te xt is clear, accurate, and perfectly pitched, making this an unbeatable resource for home and school. This comprehensive guide includes the launch of the James Webb Telescope, the reusable Falcon 9 and NASA's advance space suit design. Plus, a glossary and index are included along with a list of websites for further learning. ...Show more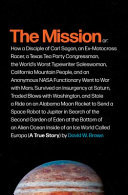 $32.99
AUD
$34.99
(5% off)
Category: Astronomy
A masterful, genre-defying narrative of the most ambitious science project ever conceived: NASA's deep-space mission to Europa--the Jovian moon where might swim the first known alien life in our solar system--powered by a motley team of obsessives and eccentrics.When scientists discovered the first ocea n beyond Earth, they had two big questions: "Is it habitable?" and "How do we get there?" To answer the first, they had to answer the second, and so began a vivacious team's twenty-year odyssey to mount a mission to Europa, the ocean moon of Jupiter. Standing in their way: NASA, fanatically consumed with landing robots on Mars; the White House, which never saw a science budget it couldn't cut; Congress, fixated on going to the moon or Mars--anywhere, really, to give astronauts something to do; rivals in academia, who wanted instead to go to Saturn; and even Jupiter itself, which guards Europa in a pulsing, rippling, radiation belt--a halo of death whose conditions are like those that follow a detonated thermonuclear bomb. The Mission, or: How a Disciple of Carl Sagan, an Ex-Motocross Racer, a Texas Tea Party Congressman, the World's Worst Typewriter Saleswoman, California Mountain People, and an Anonymous NASA Functionary Went to War with Mars, Survived an Insurgency at Saturn, Traded Blows with Washington, and Stole a Ride on an Alabama Moon Rocket to Send a Space Robot to Jupiter in Search of the Second Garden of Eden at the Bottom of an Alien Ocean Inside of an Ice World Called Europa (A True Story) is the Homeric, never-before-told story of modern space exploration, and a magnificent portrait of the inner lives of scientists who study the solar system's mysterious outer planets. David W. Brown chronicles the remarkable saga of how Europa was won, and what it takes to get things done--down here, and up there. Written with verve, humor, and uncanny empathy, The Mission is an exuberant masterclass in how a few determined cogs can change an entire machine. ...Show more
$25.99
AUD
$26.99
(3% off)
Category: Astronomy
Have you ever wondered how the universe began? Or what it takes to put humans on the moon - or even on Mars? What would you do if you could travel through space and time? Embark on the adventure of a lifetime in this beautiful collection of up-to-the-minute essays by the world's leading scientists incl uding Professor Stephen Hawking himself, plus mind-blowing facts and out-of-this-world colour photographs. ...Show more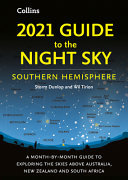 $18.99
AUD
$19.99
(5% off)
Category: Astronomy
A comprehensive handbook to the planets, stars and constellations visible from the southern hemisphere. 6 pages for each month covering January-December 2021.   Diagrams drawn for the latitude of southern Australia, but including events visible from New Zealand and South Africa.  Written and illustrated by astronomical experts, Storm Dunlop and Wil Tirion.   Content includes:   * Advice on where to start looking   * Easy-to-use star maps for each month with descriptions of what to see   * Special, detailed charts for positions of planets, minor planets and comets in 2021   * Seasonal charts   * Details of dark sky sites   * Details of objects and events you might see in 2021   * Diagrams of notable events visible from Australia, and some for New Zealand and South Africa   ...Show more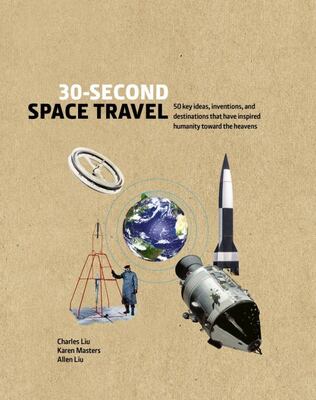 $26.80
AUD
$27.99
(4% off)
Category: Astronomy | Series: 30 Second Ser.
From the imaginings of science-fiction writers and scientists through the ages, all the way to the Moon landings, and beyond into the realms of easy space-tourism, 30-Second Space Travel will guide you through the hows, wheres, whys, and whens of one of the most remarkable feats of human exploration. ...Show more