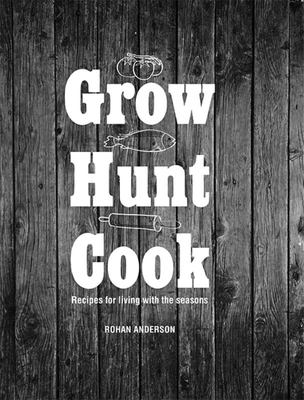 $9.99
AUD
$35.00
(71% off)
Category: Cookbook SPECIALS
Rohan Anderson left his desk job in the city for the richer pleasures of living a simpler life on the land. Over the years he has developed his own principle of practical living. Practiculture is a lifestyle choice. It's about direct involvement in the day to day elements of living, and at the heart of it, the rewarding choice to grow, hunt and forage beautiful, healthy, sustainable food.   Grow Hunt Cook features 100 of Rohan's simple, rustic, seasonal recipes, as well as his observations, victories and failures, and the realities of living a practical life surrendered to the bounty (and hardships) of the land through the seasons.   ...Show more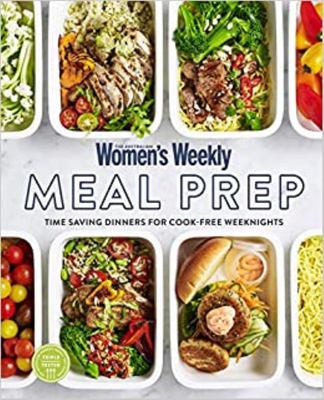 $19.95
AUD
$34.99
(42% off)
Category: Cookbook SPECIALS
Most of us lead very busy lives, whether we're running around after our kids, working or studying. With so little spare time on our hands, it can be a challenge to eat healthily. Meal prepping is the best way to ensure you eat well and don't resort to fast food and takeaway. To make meal prepping a cinc h, we've taken the same ingredients and made them into four very different meals for the week, minimizing your time in the kitchen. This cookbook makes your weekly cooking as simple as 1, 2, 3, 4. ...Show more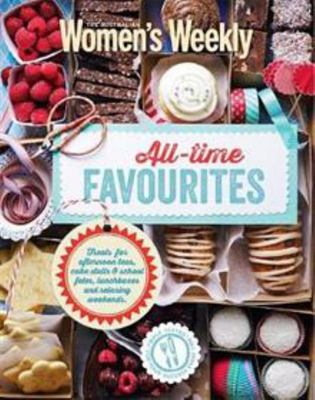 $14.99
AUD
$34.99
(57% off)
Category: Cookbook SPECIALS
Old favourites evoke fond memories of time spent with friends and family, of biscuits and slices made by your Gran, warm pudding to finish up dinner or the loaded cake stall at the school fete. Collecting our most requested baking recipes, plus some modern classics, this book has everything from finger buns to bliss balls, with decorating tips and ingenuous baking hacks to help you in the kitchen. ...Show more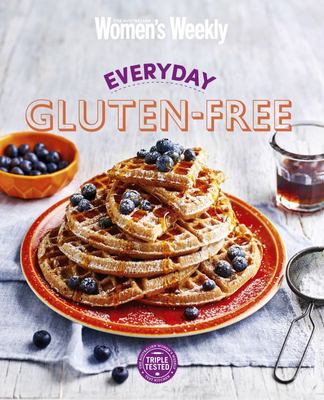 $19.95
AUD
$34.99
(42% off)
Category: Cookbook SPECIALS
Gluten-free recipes are in high demand as those being diagnosed with coeliac disease or an intoleranceto gluten seem to be on the increase. These delicious new recipes have been developed with those people in mind, but are just as delicious for the rest of the family. It is important to have your gluten -intolerance levelchecked before embarking on any radical changes to your eating pattern. ...Show more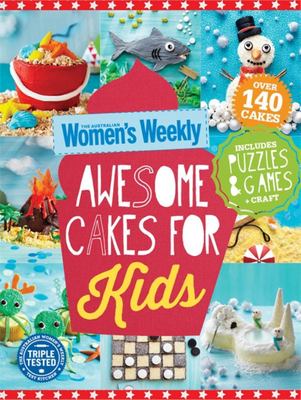 $14.99
AUD
$39.99
(62% off)
Category: Cookbook SPECIALS | Series: The\Australian Women's Weekly Ser.
"A collection of over 140 wonderfully awesome birthday cakes from the famous Australian Women s Weekly Test Kitchen designed to please any child of any age. Kids love colour, lollies, cake, frostings and the ritual of choosing a cake of their own for their big day. This is the perfect bedtime book for a ll kids, especially around that special day." ...Show more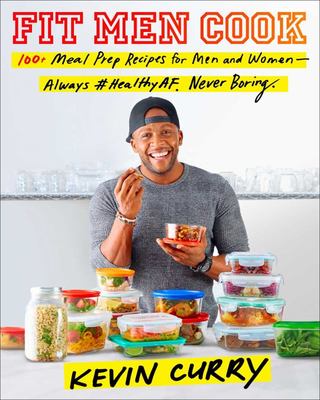 $12.99
AUD
$35.00
(62% off)
Category: Cookbook SPECIALS
The fitness influencer and creator of the bestselling Food & Drink app, FitMenCook, shares 100 easy, quick meal prep recipes that will save you time, money, and inches on your waistline - helping you to get healthy on your own terms. We like to be inspired when it comes to food. No one enjoys restr ictive meal plans, bland recipes, or eating the same thing every day. Instead of worrying about what to eat and how it's going to affect our bodies, we should embrace food freedom - freedom to create delicious meals, but in a more calorie-conscious way; freedom to indulge occasionally while being mindful of portion size; and freedom to achieve wellness goals without breaking the bank. In Fit Men Cook, Kevin Curry, fitness expert and social media sensation with millions of followers and hundreds of thousands of downloads on his app, shares everything you need to live a healthy life each day- from food shopping lists to common dieting pitfalls to his ten commandments of meal prep.  Readers will also be inspired by Kevin's personal story of overcoming depression and weight gain to start a successful business and fitness movement. This beautifully illustrated book also includes over 100 easy and delicious recipes including Quick Salmon Nicoise, Juicy AF Moroccan Chicken and Shrimp Chipotle Burrito Bowl, and many more to help you plan your week and eat something new and nutritious each day. With Fit Men Cook, you can create exciting, satisfying meals and get on your way to losing weight for good. After all, bodies may be sculpted at the gym, but they are built in the kitchen.   ...Show more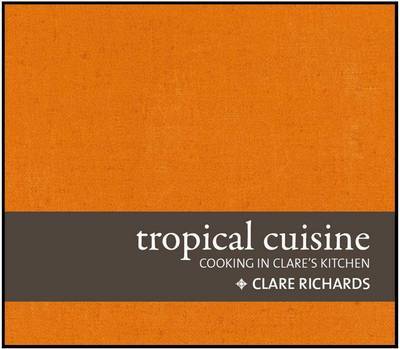 $6.99
AUD
$59.99
(88% off)
Category: Cookbook SPECIALS
Tropical Cuisine: Cooking in Clare's Kitchen is the world's first comprehensive cookbook and reference for tropical produce and tropical cooking. Awarded best Australian Innovative Cookbook by Gourmand World Cookbook Awards in December 2010, it is now in the final four books in consideration for the Int ernational Award. Featuring produce originating from all the tropical zones of the world (including Australia), it draws on the culinary traditions of all tropical food cultures. All featured produce is available commercially or grows abundantly in home gardens of the sub-tropical and tropical regions of Australia. In her Foreword to the book, Stephanie Alexander states that "this excellent book fills a significant gap in the reference shelves of any cook..." Tropical cuisine is a valuable reference for passionate home cooks, chefs, food businesses, kitchen garden programs, community gardens, and school and TAFE cooking and hospitality programs. It is supported by my website, is receiving consistent media coverage, and will continue to be featured in national magazines and print media throughout the year. SELLING POINTS *Over 250 recipes *Over 30 ingredients profiled in an Essentials chater *An A-Z of tropical produce chapter which covers identifying, selecting, storing, preparing and cooking 50+ fruits, vegetables, herbs and spices ...Show more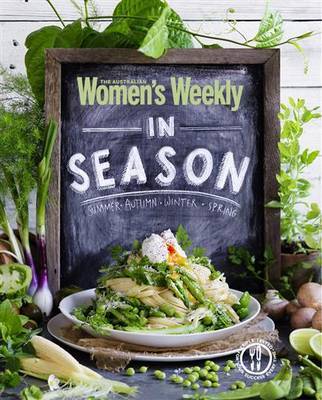 AWW In Season
by The Australian Women's Weekly
$19.95
AUD
$39.99
(50% off)
Category: Cookbook SPECIALS
This beautiful book showcases the benefits of using seasonal, locally grown ingredients in your cooking. These recipes use fruits and vegetables in the season they are at their best, as well as lamb, pork and seafood sourced from local suppliers. Fresh ingredients taste and look better, and are usually less expensive, than those imported out of season. Get to know your local growers market for great in-season produce. ...Show more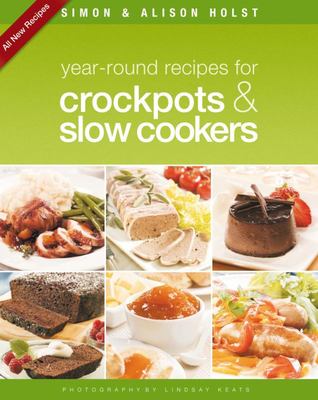 $6.99
AUD
$14.99
(53% off)
Category: Cookbook SPECIALS
Make good use of your trusty crockpot all year round! This book contains an ALL NEW SELECTION OF INTERESTING AND PRACTICAL RECIPES from Simon and Alison Holst.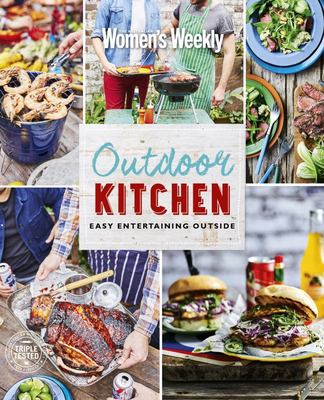 $14.99
AUD
$29.99
(50% off)
Category: Cookbook SPECIALS
All of the new recipes in this book can be cooked on or in barbecues, outdoor kitchens and in most cases, even over open fires. There are lots of new ideas for recipes that will become part of the family's outdoor cooking repertoire. Cooking outdoors is a great way to entertain friends, but has also bec ome a way of eating for the family - it so suits the Australian weather and lifestyle. ...Show more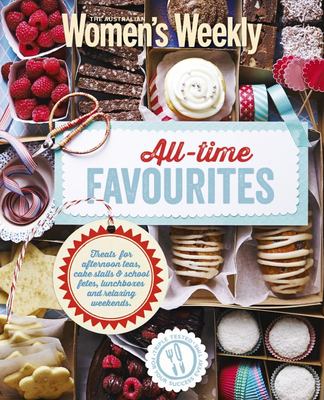 $16.99
AUD
$39.99
(57% off)
Category: Cookbook SPECIALS
This wonderful selection of delicious recipes that every home cook should have at their fingertips comes from The Australian Women's Weekly, who has been producing recipes for over 80 years. The recipes include retro favourites with a twist, trendy restaurant-style recipes and everyday all-time favourit es, both traditional and contemporary. ...Show more