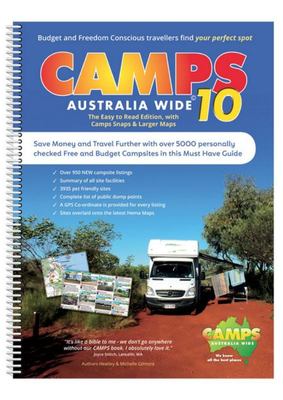 $59.95
AUD
$94.95
(36% off)
Category: Travel SPECIALS
Camps Australia Wide® is now in its nineteenth year of operation and is Australia's most recognised through the production of the ever popular Camps series (Camps 10) and Caravan Parks Australia Wide (Parks 5) travelling guides. With over 910,000 copies sold of both products (A new edition is released e very two years) the guides list all the free and low cost camping sites, State and National Parks, station stays, as well as rest areas across every state plus every Caravan park in Oz (0ver 2700). Recognised as the Travellers Bible. Easy to read colour symbols for the facilities offered at each site and the inclusion of the latest Hema Atlas make these book an essential purchase for the independent traveller.   ...Show more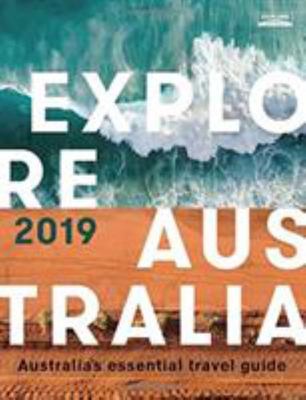 $14.99
AUD
$60.00
(75% off)
Category: Travel SPECIALS
Very few guidebooks have stood the test of time, but Explore Australia - now in its 36th edition - covers more of the country than any other Australian guidebook. You'll find details on over 700 regional towns, including information on local and nearby attractions, as well as markets and festivals. Ther e's also key information for every capital city and touring region, and suggested daytrip itineraries. Discover the best this country has to offer with features on the best beaches, gourmet food and wine destinations, nature escapes, wildlife experiences, leisure and adventure holidays, Indigenous cultural experience and hid-friendly destinations. Whatever adventure you're looking for, Explore Australia 2019 is the ultimate travel guide to help you plan the perfect trip. ...Show more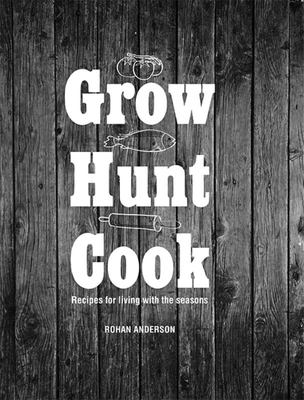 $9.99
AUD
$35.00
(71% off)
Category: Cookbook SPECIALS
Rohan Anderson left his desk job in the city for the richer pleasures of living a simpler life on the land. Over the years he has developed his own principle of practical living. Practiculture is a lifestyle choice. It's about direct involvement in the day to day elements of living, and at the heart of it, the rewarding choice to grow, hunt and forage beautiful, healthy, sustainable food.   Grow Hunt Cook features 100 of Rohan's simple, rustic, seasonal recipes, as well as his observations, victories and failures, and the realities of living a practical life surrendered to the bounty (and hardships) of the land through the seasons.   ...Show more
$6.99
AUD
$24.99
(72% off)
Category: Children's Classics SPECIALS | Series: Winnie-The-Pooh
Join Winnie-the-Pooh and all of his friends in the Hundred Acre Wood in this classic collection of beloved stories. Follow along as Pooh builds a house, Piglet meets a Heffalump and Tigger goes to the North Pole. Each story is beautifully illustrated with full-colour illustrations and will delight reade rs both young and old. ...Show more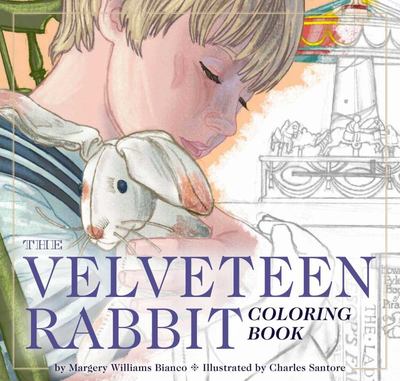 $9.99
AUD
$24.99
(60% off)
Category: Children's Activity/Colouring SPECIALS
Bring the Velveteen Rabbit to life in vibrant color in the enchanting new coloring book edition of The Velveteen Rabbit, featuring the award-winning artwork of Charles Santore! Originally published in 1922, the Velveteen Rabbit is a treasured classic that has warmed many hearts for decades. Now, the sam e magnificent artwork that has turned the hardcover classic edition into a beloved bestseller has been transformed into a charming new coloring book. Children and adults alike will be swept up in this uplifting story as they color in the brilliant black-and-white illustrations by Charles Santore! ...Show more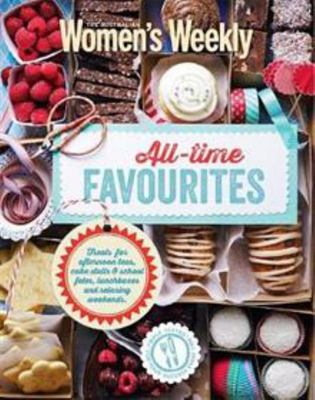 $14.99
AUD
$34.99
(57% off)
Category: Cookbook SPECIALS
Old favourites evoke fond memories of time spent with friends and family, of biscuits and slices made by your Gran, warm pudding to finish up dinner or the loaded cake stall at the school fete. Collecting our most requested baking recipes, plus some modern classics, this book has everything from finger buns to bliss balls, with decorating tips and ingenuous baking hacks to help you in the kitchen. ...Show more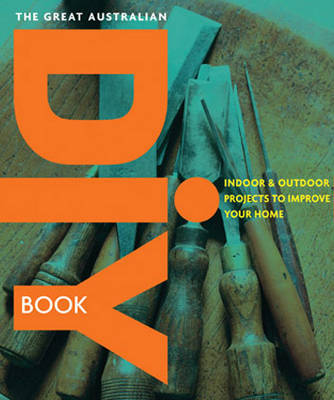 $6.99
AUD
$45.00
(84% off)
Category: House & Home SPECIALS | Series: .
The keen home handyperson has plenty of projects to choose from in this bumper book. Divided into workshop basics and indoor and outdoor projects, here are the diagrams, photographs and essential step-by-step information needed to make attractive items that will improve the look and enhance the function of your home. From building a bookcase to making a birdhouse, there is something to choose from for all levels of DIY skills. ...Show more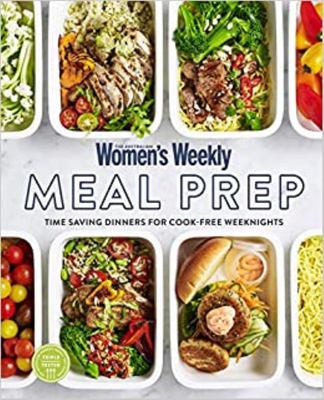 $19.95
AUD
$34.99
(42% off)
Category: Cookbook SPECIALS
Most of us lead very busy lives, whether we're running around after our kids, working or studying. With so little spare time on our hands, it can be a challenge to eat healthily. Meal prepping is the best way to ensure you eat well and don't resort to fast food and takeaway. To make meal prepping a cinc h, we've taken the same ingredients and made them into four very different meals for the week, minimizing your time in the kitchen. This cookbook makes your weekly cooking as simple as 1, 2, 3, 4. ...Show more
$6.99
AUD
$14.99
(53% off)
Category: Children's Reference & Craft SPECIALS | Series: DKfindout!
DKfindout! Dinosaursteaches kids everything they would want to know about the prehistoric world. With beautiful photography, lively illustrations, and key curriculum information, the DKfindout! series will satisfy any child who is eager to learn and acquire facts - and keep them coming back for more!For any child that can't get enough of these fearsome beasts, DKfindout!Dinosaurs is packed with up-to-date information, quizzes, fun facts and incredible images of all their favourite dinosaurs. Discover how fossils are formed, find out which was the biggest dinosaur, and which was the size of a cat. DKfindout!Dinosaurswill let children uncover the ancient animals of our planet. ...Show more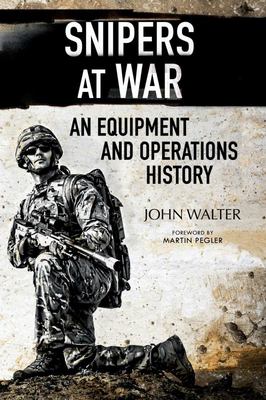 $9.99
AUD
$34.99
(71% off)
Category: Military SPECIALS
Definitive history written by a leading firearms expert, Examines the vital importance of field-skills - hunting, tracking, patient observation - to the sniper's craft, Includes newly commissioned research with a unique statistical-assessment system to analyse the accuracy of individual rifles, Highligh ts the history and development of key sniper weapons, focusing on their strengths and weaknesses, Offers new genealogically-based information about some of the world's leading snipers, correcting long-standing errors Book jacket. ...Show more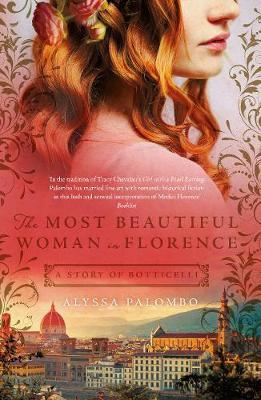 $9.99
AUD
$29.99
(66% off)
Category: Fiction SPECIALS
A girl as beautiful as Simonetta Cattaneo never wants for marriage proposals in 15th Century Italy, but she jumps at the chance to marry Marco Vespucci. Marco is young, handsome and well-educated. Not to mention he is one of the powerful Medici family's favoured circle. Even before her marriage with Mar co is set, Simonetta is swept up into Lorenzo and Giuliano de' Medici's glittering circle of politicians, poets, artists, and philosophers. The men of Florence-most notably the rakish Giuliano de' Medici - become enthralled with her beauty. That she is educated and an ardent reader of poetry makes her more desirable still. But it is her acquaintance with a young painter, Sandro Botticelli, which strikes her heart most. Botticelli immediately invites Simonetta, newly proclaimed the most beautiful woman in Florence, to pose for him. As Simonetta learns to navigate her marriage, her place in Florentine society, and the politics of beauty and desire, she and Botticelli develop a passionate intimacy, one that leads to her immortalisation in his masterpiece, The Birth of Venus. Alyssa Palombo's The Most Beautiful Woman in Florence vividly captures the dangerous allure of the artist and muse bond with candour and unforgettable passion. ...Show more